There are many options in Fiji, the most popular being the Yiawas and the Coral Coast.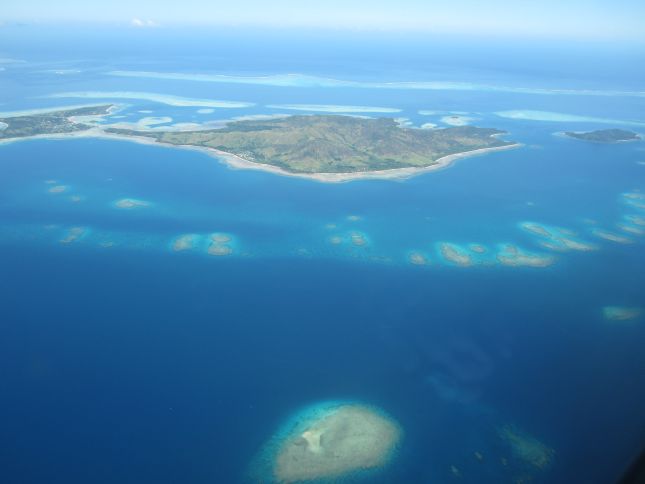 We want to find a nice place by the sea, not too costly, and stay there a few days just to relax, snorkel, maybe do some scuba diving. We only have a couple of weeks so I don't really want to be rushing around from one place to another. We do some research on the Internet and pick an outlying island that seems not too touristical.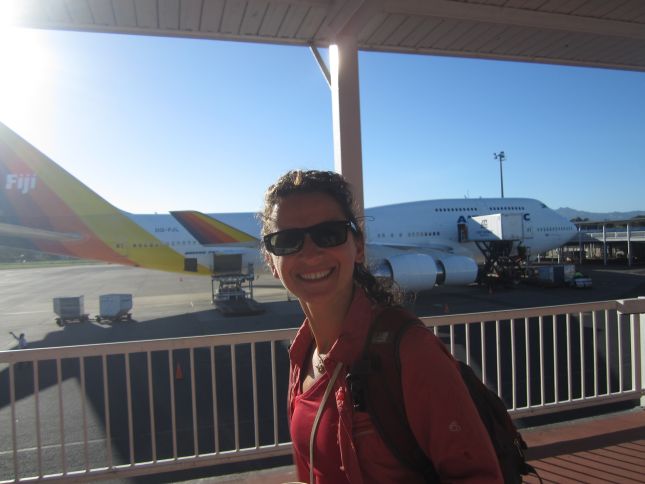 We arrive at Nandi airport and take the public bus system straight to the nearest town, four hours drive, and super cheap.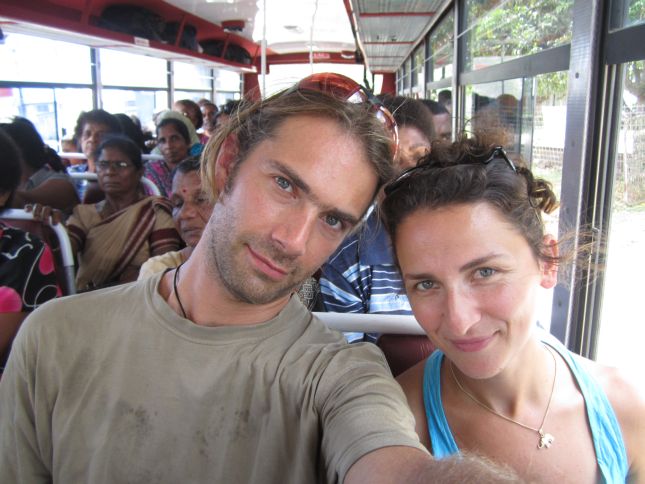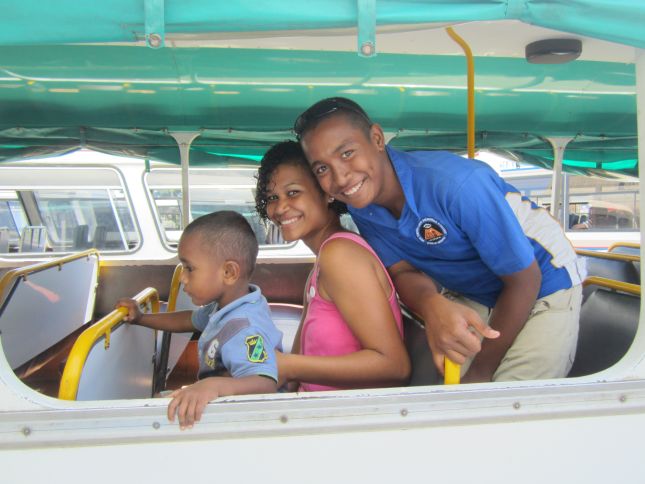 Then there's a drive by taxi, followed by a half hour boat ride to arrive at the island.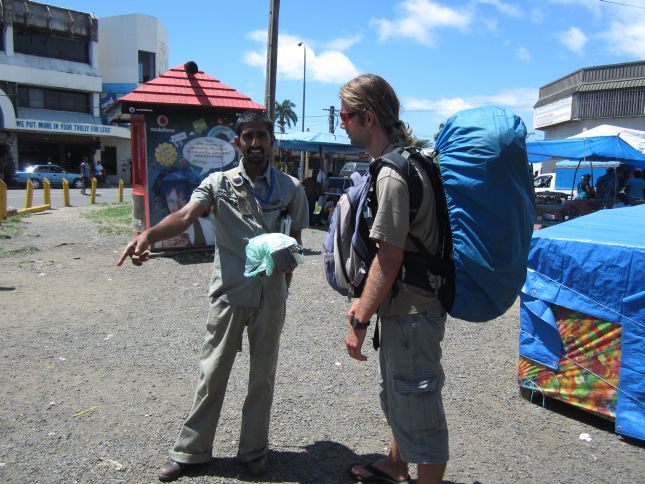 We have to stay in town one night as it's not possible to get a boat today and besides that we have to do some food shopping for the next few days. We check out the accommodation in the centre – there seems only to be a single motel. I check it out – Ebru understands the look on my face when I exit, but she really has no idea of the things I saw in there…. makes me shudder to think of it.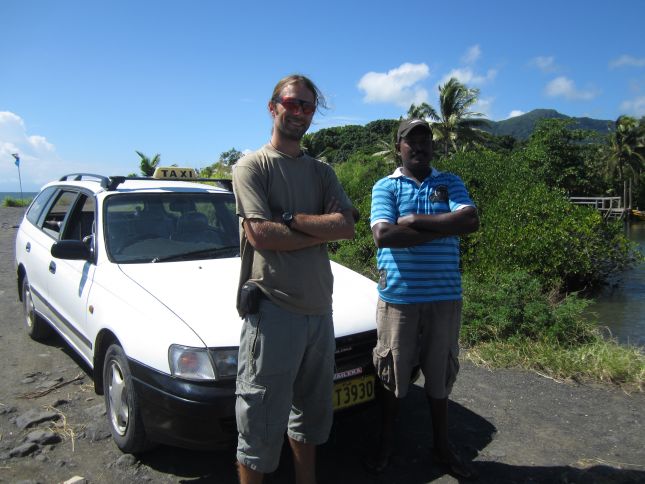 A local taxi driver of Indian descent makes us aware of a better option and takes us there. It's reasonably priced and we like it a lot. Its rooms are preserved as from the 1970s or 1980s – the carpet, the bed spread, the little FM radio integrated into the bedside table. It also seems to be a place where many local Fijians come to stay or dine (food's really good), so there's a really happy, smiley Fijian atmosphere going on here. We drink beer and swim at the swimming pool outside and converse with a couple (Fijian and an Aussie) here for a wedding. Awesome place.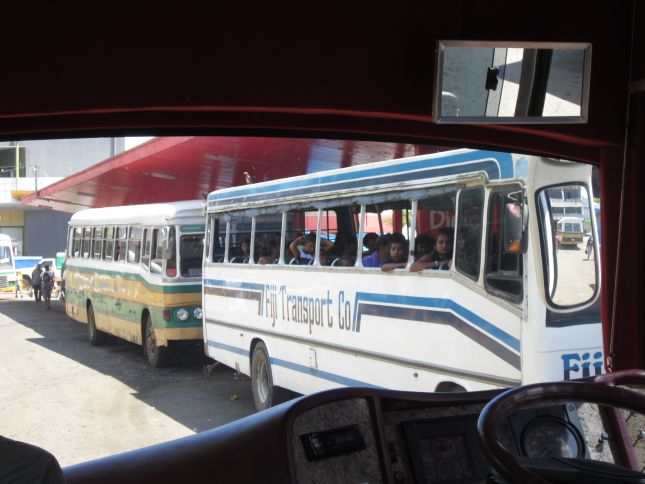 There are many people here of Indian descent. It's a bit like being back in India, except there's so many Fijians around. Fiji, being a British colonial territory, was determined to be a suitable place for sugar cane cultivation. Indians were lured over to build the rain infrastructure (which they of course had plenty of experience in) and many remained here. It's another thing that adds to the flavour of this country: the Fijians are cool, the Indians are cool, the country is cool…. perfect!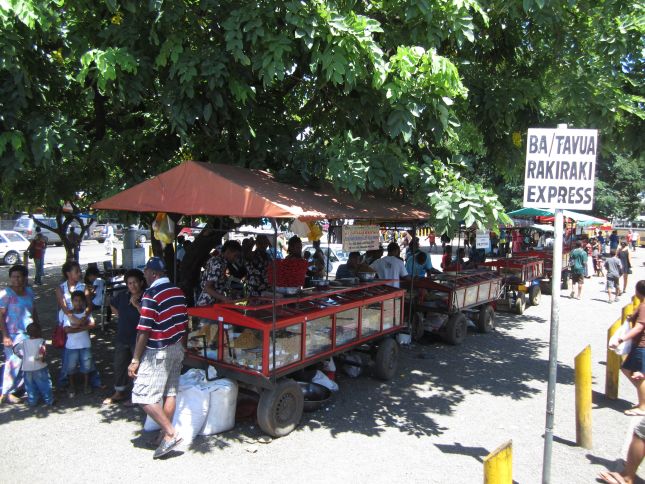 The next day we go grocery shopping and the taxi driver, whom we befriend the day before, takes us to the pier. A boat meets us, piloted by the trusty caretaker of the property Pravesh, who is, by the way, an expert fisherman! (Thanks for all the tips and bait mate!)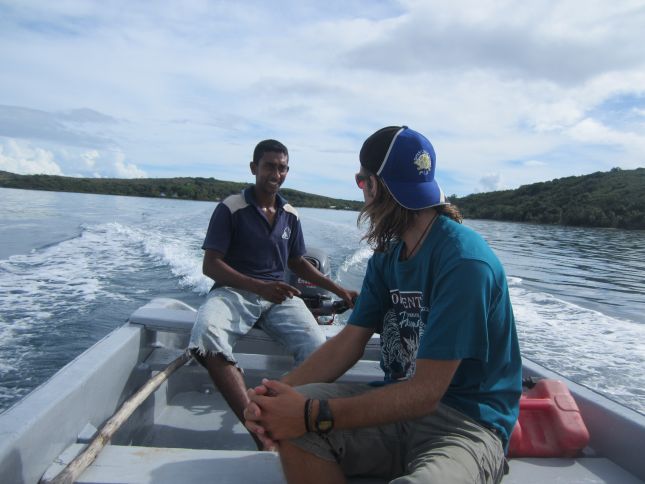 On the other side we arrive on one of the most heavenly little pieces of land ever created on this earth.
We stay in a lovely bungalow, called "Bure" locally, with kitchen and bathroom, a stone throw from the beach. Perfect for two.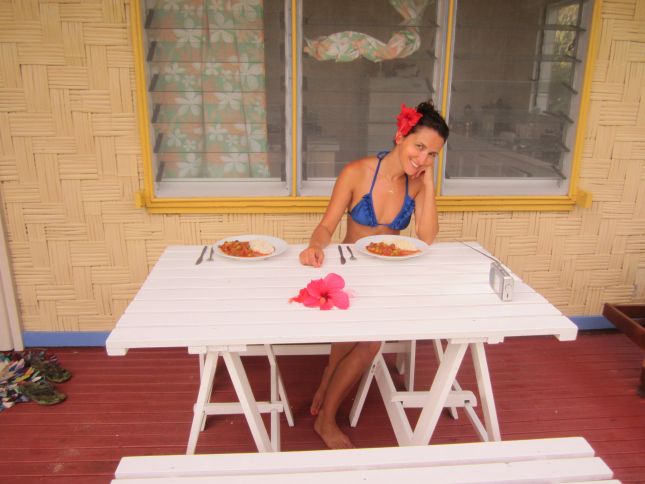 There are no shops here, so our supplies we need to bring along from main land. Electricity (generator) only works from afternoon to about 10PM, and the drinking water is rain water collected in a large tank behind the Bure.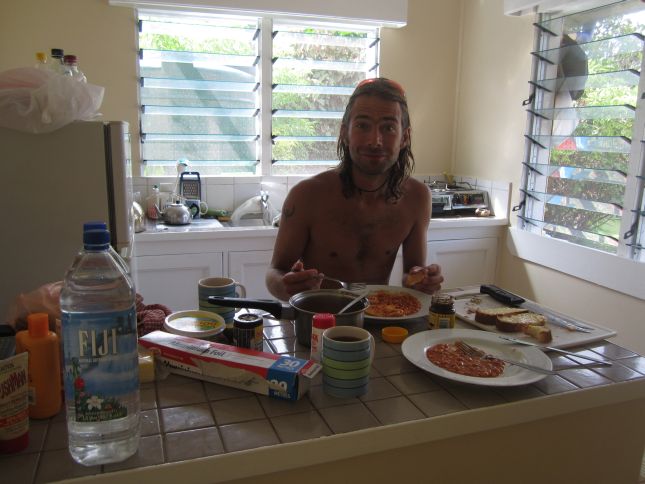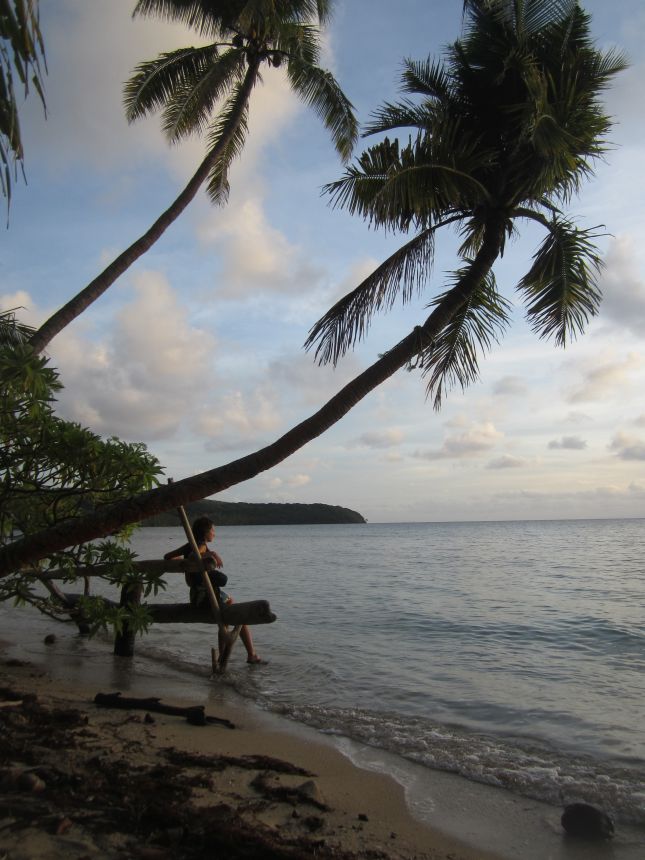 Our two weeks here represent our most vivid memories of tranquility, isolation, relaxation, just pure existence surrounded by beautiful nature alone.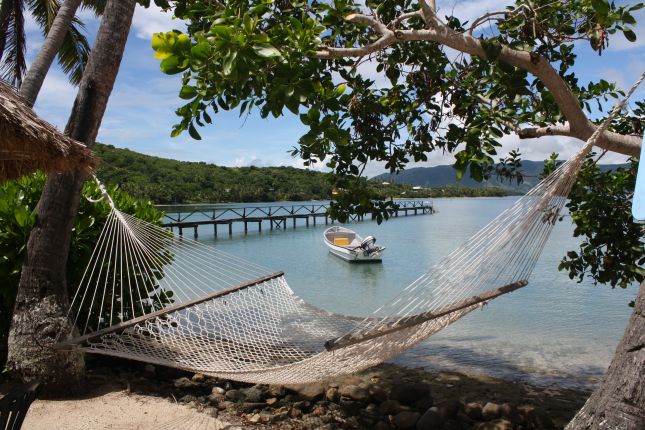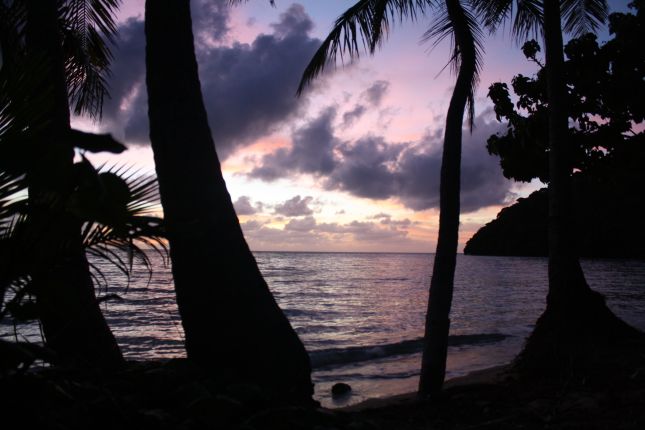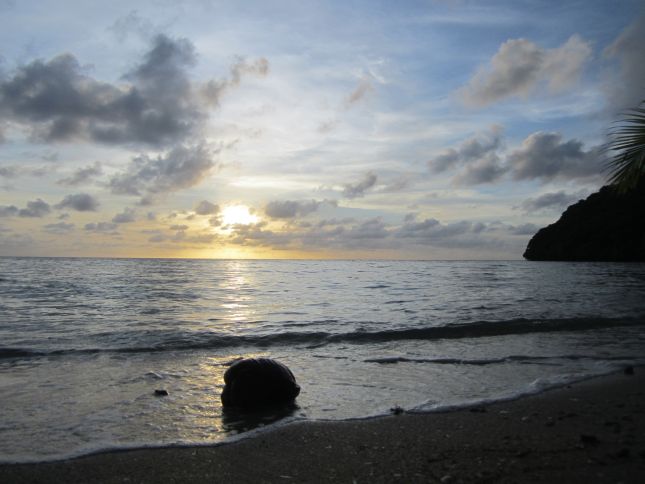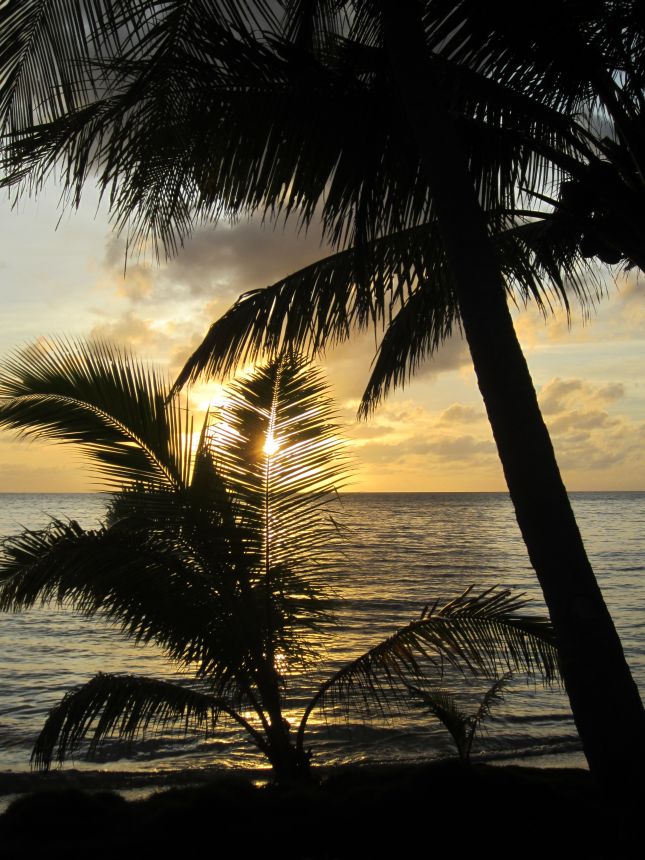 We find a small resort on the other side of the island with an excellent diving instructor named Steve, a South African. With him we accomplish our PADI Advanced certifications, and, in the water, we see the most dramatic displays of sea-life yet – sharks, fish, coral caverns…. Impossible to give a just description.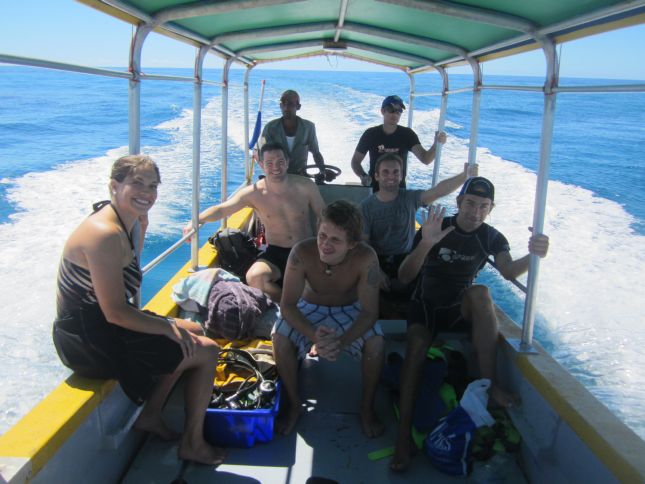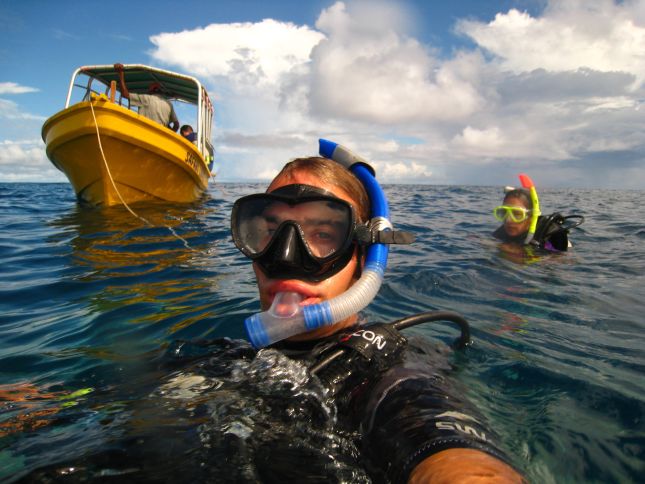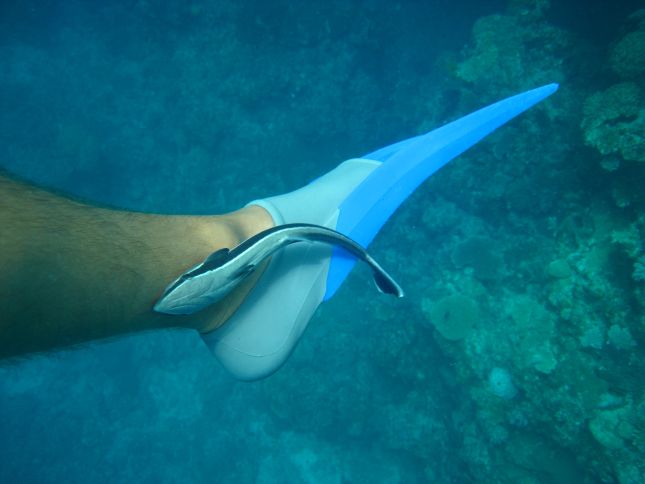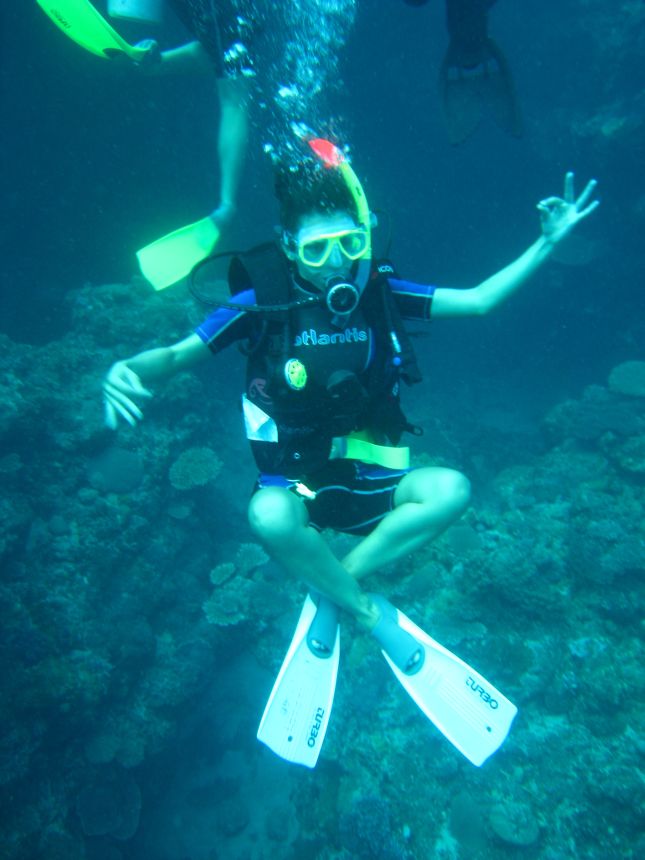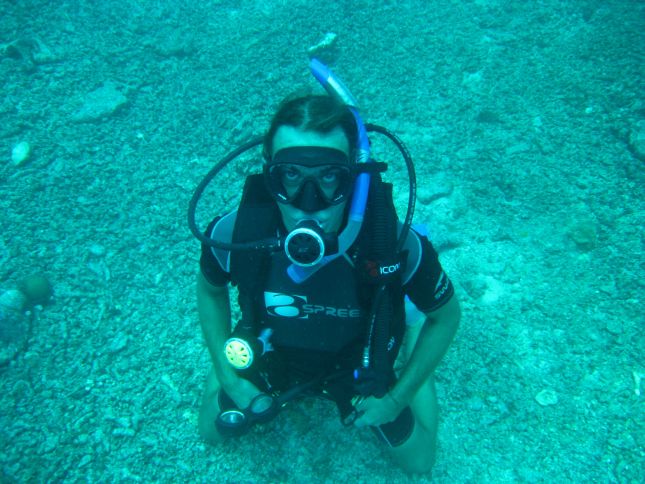 And the underwater beauty is not only accessible from a diving boat. Almost daily we're out for hours, snorkelling in the vast coral gardens accessible just 50 metres out from the beach. Literally like an expansive garden of flowers in every shape and tone, with all colours of sea-life hovering around. It doesn't get more magnificent than this.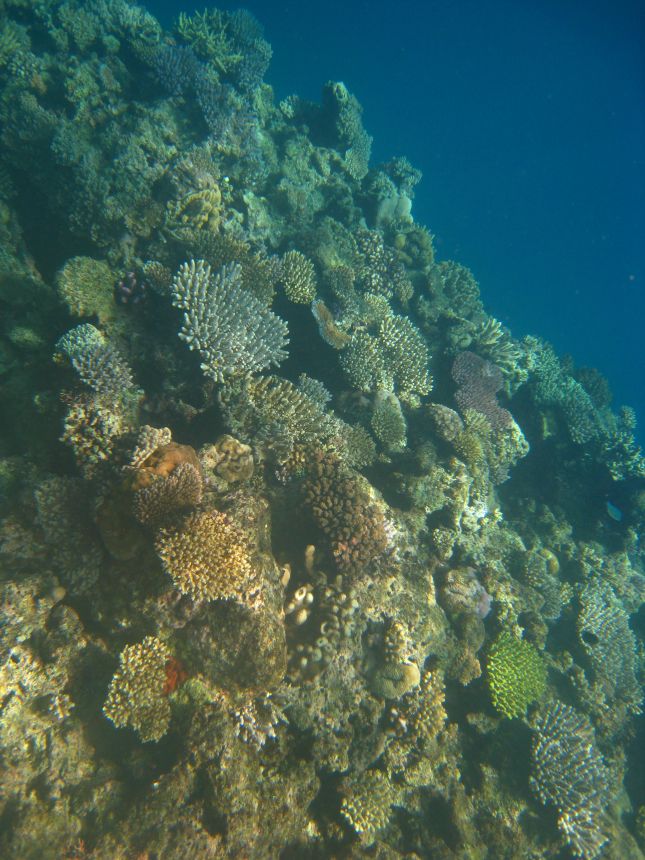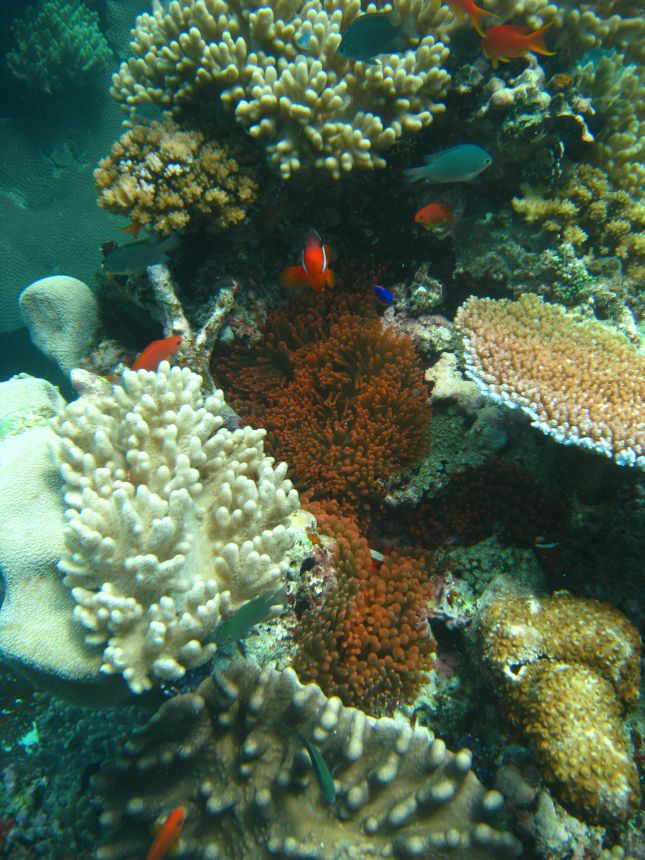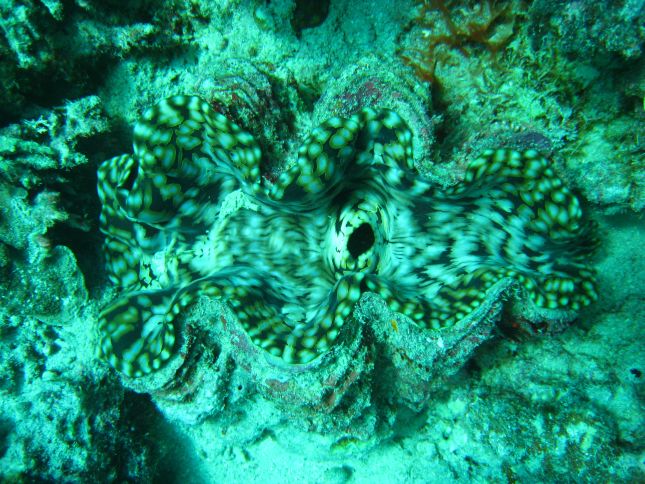 Of course I dedicate a lot of my time to my main addiction: fishing. And contrary to the results in other places to date, I actually catch a fair bit, and of an edible size!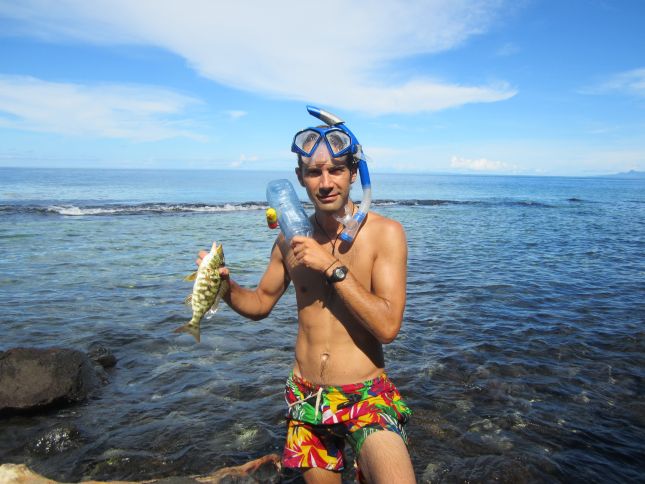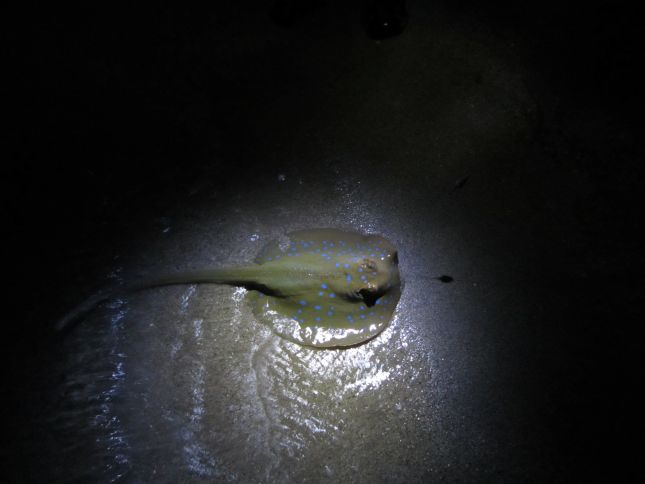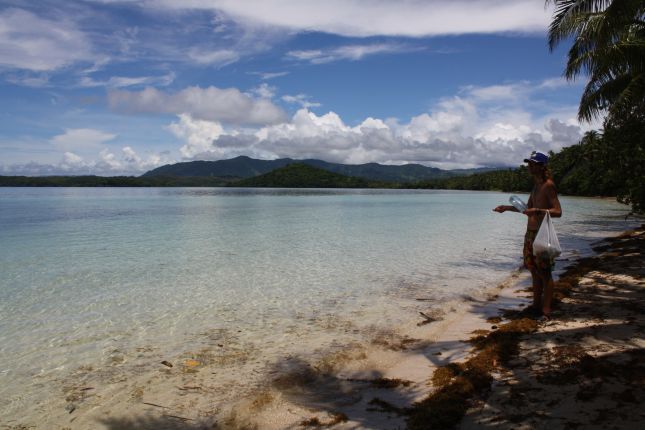 And believe it or not, Ebru joins me!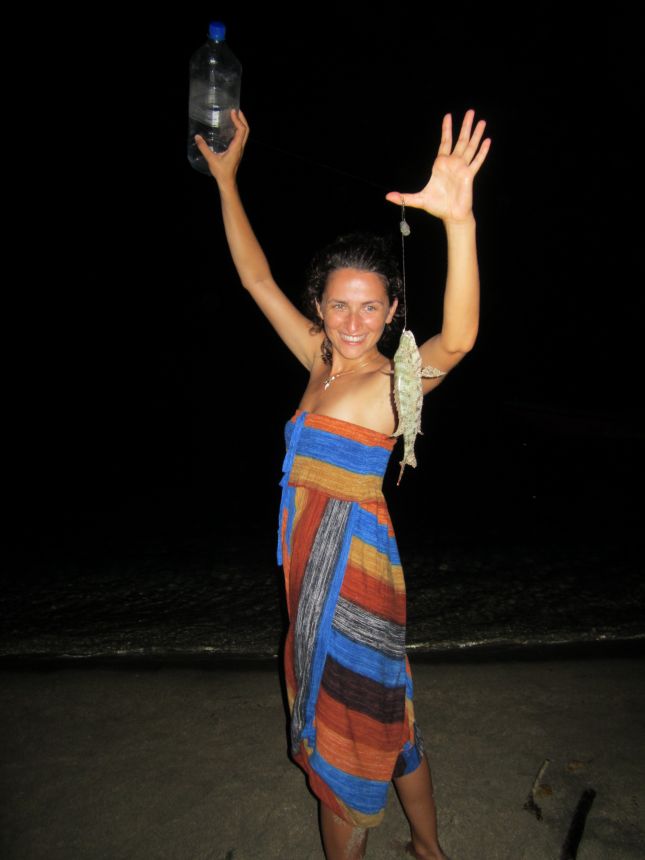 So we have some lovely fish BBQs out in front of the Bure.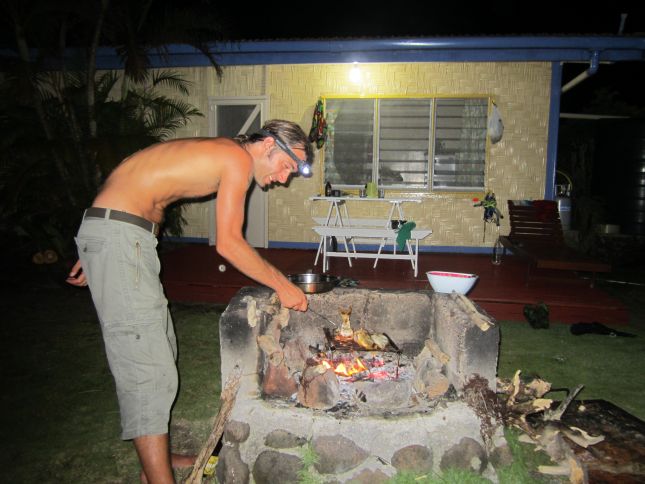 In fact, probably the most impressive catch was off the back of the diving boat, trawling a line. Within 15 minutes I landed a 1 metre barracuda!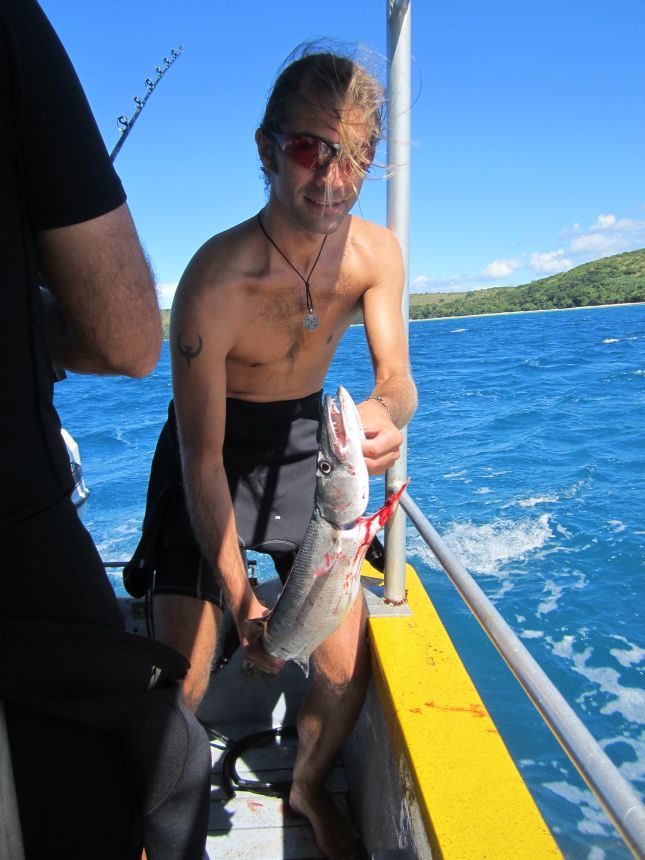 Oh, worth mentioning (if you find this place) that there is a food menu available here in the evenings, by pre-order, and dishes are prepared by Filo, the lovely Fijian lady who manages the place day to day. She makes a mean pizza, and other guests had nothing but praise for her cooking.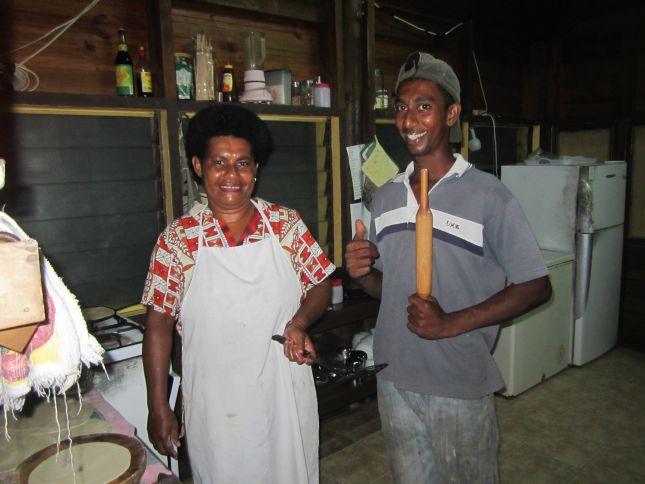 We meet a few interesting people as well. Jan pilots big freight ships through a major canal around Kiel in Germany – "Helmsman", I think it is called – and he's is here spending some quality with his special lady, who is a nurse and thus they lack this quality time back at home. He's a awesome chap, full of life and humour, and he comes well prepared with a stock of the local 50% rum.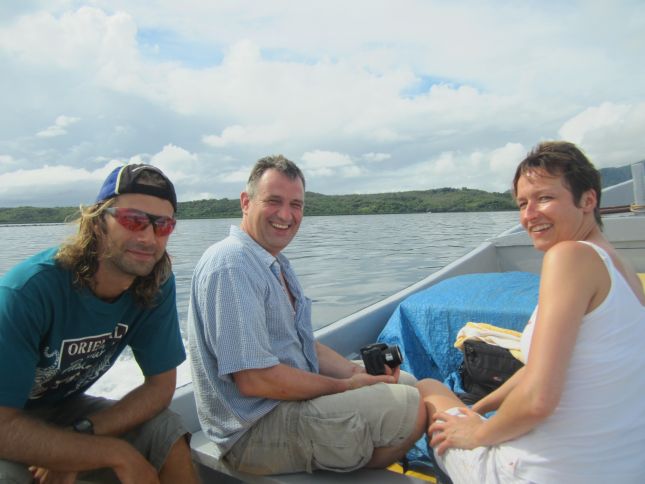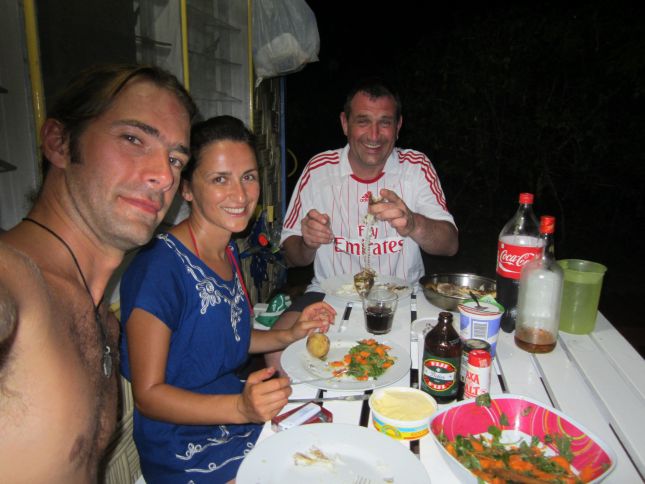 We spend some nights together, drinking beer and Cuba Libres and exchanging experiences from our travels. He has plenty of fascinating stories from his ship voyages around the world, during his time in the navy and working on research vessels. The best one of which must be the crazy story of when he and a few navy mates, stationed in the Caribbean, happened by chance upon an long-lost Spanish Galleon sunken 30 metres off the island coast, hundreds of years ago!
One weekend an Irish Priest and his accomplice, a Fijian missionary, come to visit. We spend a night in interesting discussion about biblical history, whilst taking part in a Cava ceremony – an intoxicating brew made with the powdered root of the pepper tree.
Talking of trees, we finally made some progress here with our Planting Around the World *L mission!
During our time – or time-out – on Fiji, the removal from work, routine and urban life really hits home in a big way. The experience is not that of a mere vacation any more. It's becomes a state of meditation. If there was ever a specific state of mind I was looking for out here on the journey, I think this is it.