TRIP INFO BOX

Route
Ollague, Chile – Uyuni, Bolivia (RN5)

Distance

250Km

Travel Time

3.5 Hours

Road Conditions

Gravel, mostly hard pressed

Weather

Clear, Cold

Terrain

Altiplano, Curvy, Rocky

Food and Petrol

Ollague (some hostels & shops), San Cristobal, Uyuni

Accommodation

Hosta El Cactu, Uyuni
---
We head off early to the border station.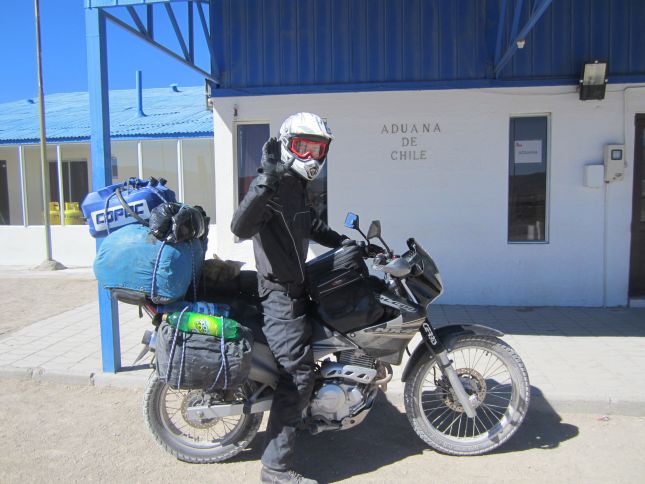 The Chileans check our paperwork, stamp our passports and go about their stuff in a pleasant and helpful way. A kilometre further down the road we check in with the Bolivians. They're also really tranquilo and pleasant. No hassles, no baggage inspections, no worries. They even ask us how long we'd like a visa for; they give us 3 months but only 2 on the temporary import permit for the bike. They stamp our papers and bid us a good journey. That was easy.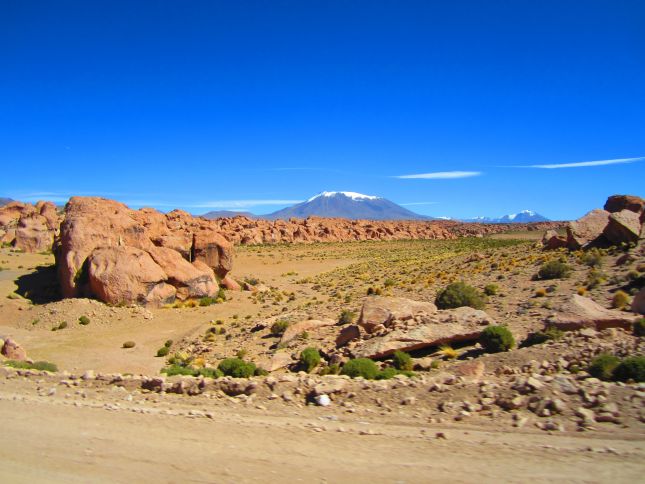 We make the 150Km or so to San Christobal in about 2 hours. The road is dirt but it's pretty solid. Again the scenery is awesome!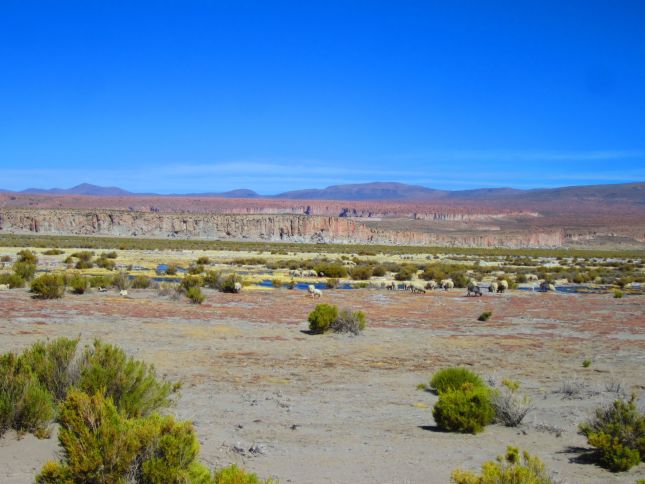 Good thing we got ten litres of fuel in Ollague because the petrol station here hasn't got any.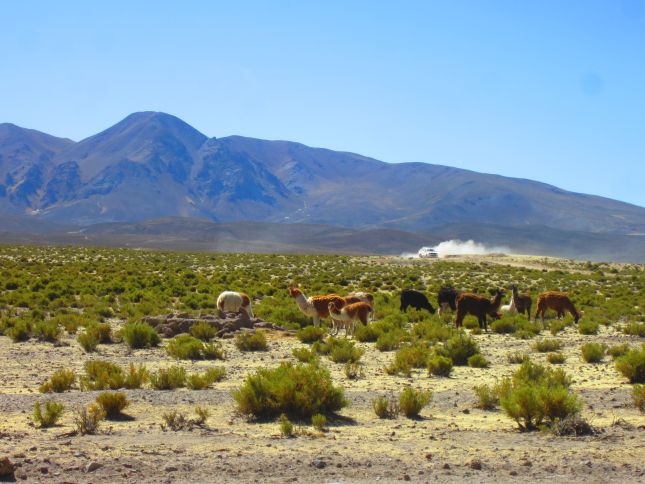 The thing to keep in mind around here is that everything is high up! We're talking average around 4000 metres, so it's cold!
The bike is powerful and not making any worrying noises, but at 5000+ revolutions, I feel split-second losses of power. Strange. Is this related to the distribution chain? Another problem in development? I'm guessing at fuel filter or carburetor contamination perhaps….