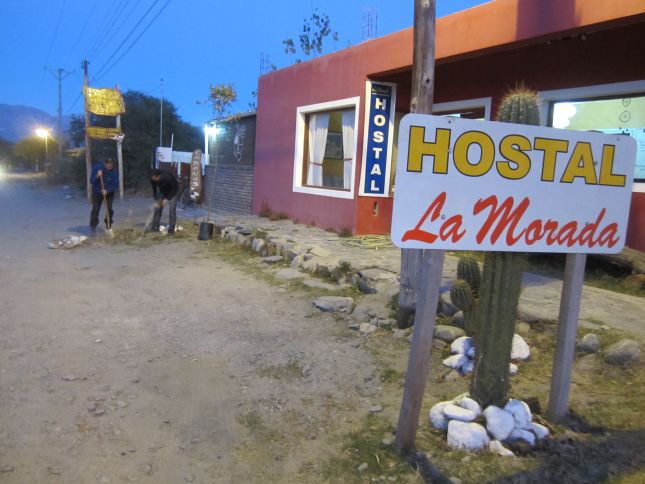 OUR FIRST TREE IN SOUTH AMERICA!!!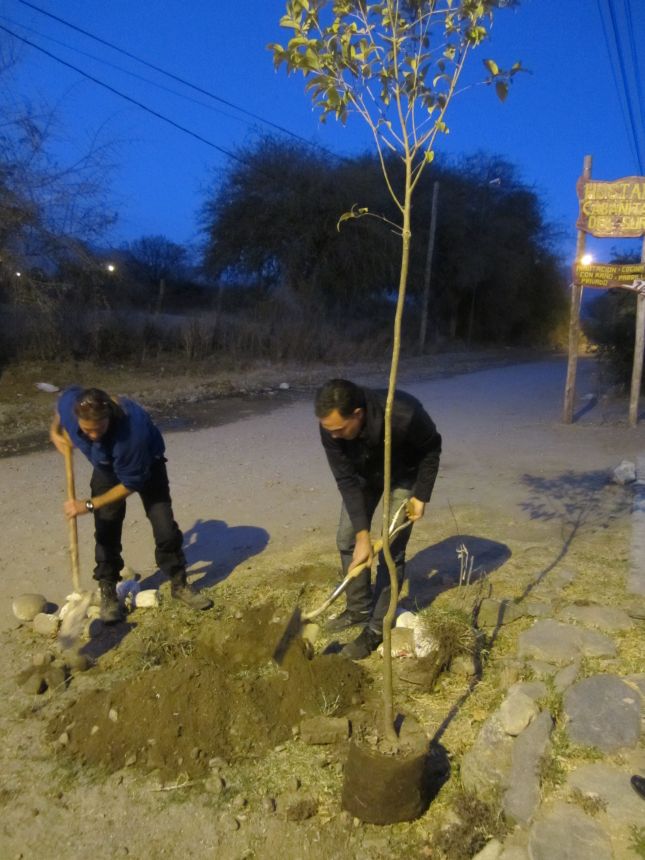 Fortunately for all of us, our lovely hosts and friends, Fabiana and Rolo at Hostal La Morada in Cafayate were planning to plant a nice tree in front of their hostel but hadn't yet got around to it.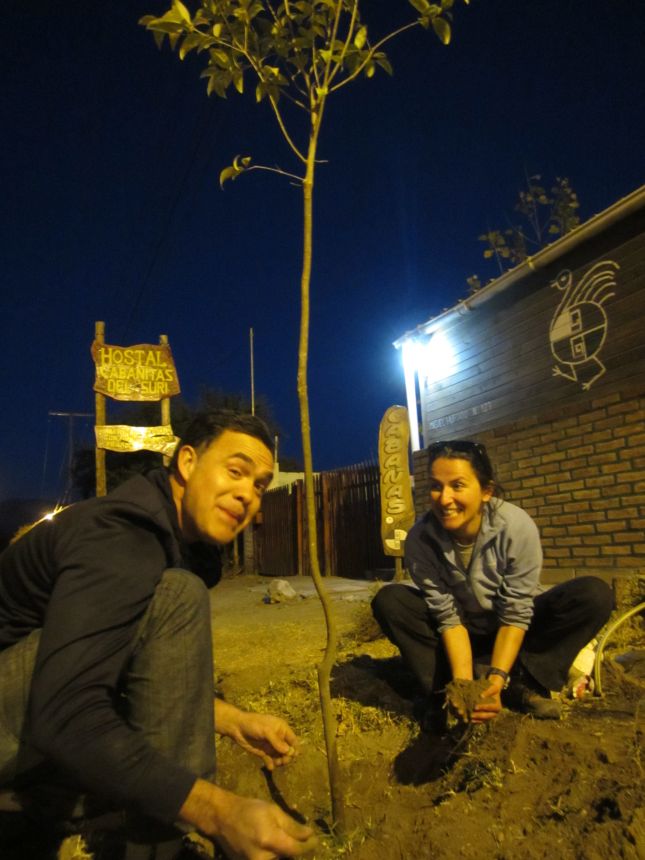 When we asked them about planting a tree at La Morada they were just delighted.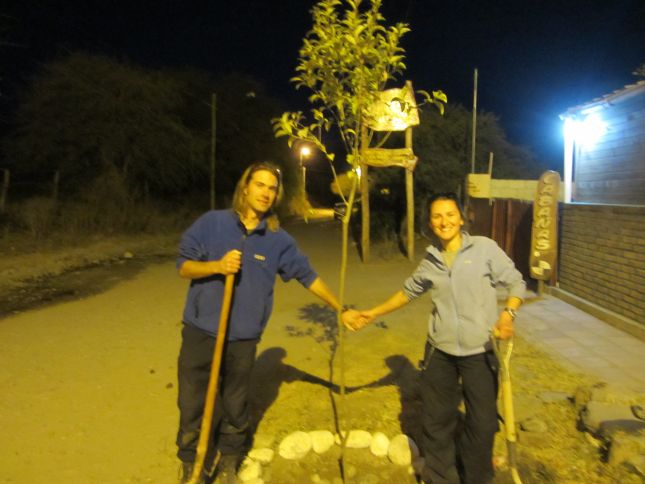 A lovely young orange tree was planted in the place of a dead bush in front of the window of La Morada's common room.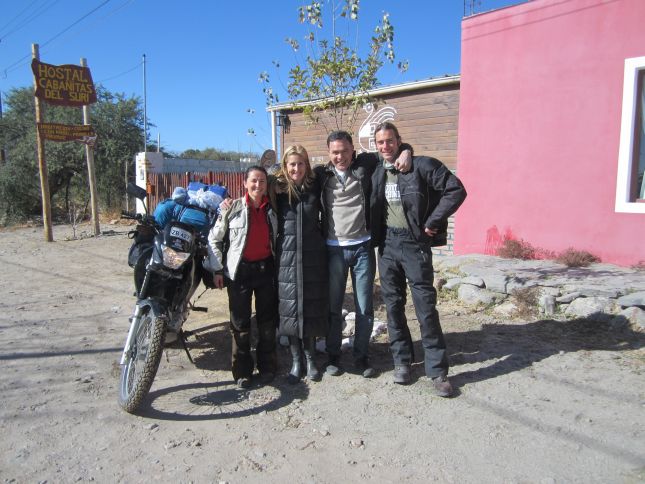 Fabiola and Rolo, we're so pleased to have spent time with you in Cafayate and to have been able to plant this tree for you. May it grow tall and strong and when you pick your fresh fruit, may you remember the good time we had in La Morada together.
We congratulate you on your great achievement of becoming independent from your city jobs; you are an inspiration to us! We look forward to seeing you – next time.