It's Ebru's idea to head to Bali a couple of days ahead of our flight and see Denpasar. I'm not keen. I've had enough dealings with Bali transport and the idea of going to the largest town on Bali, close to the most popular tourist districts, seems to me to be asking for trouble.
None the less we go and I am very pleasantly surprised!
The speed boat transfer we hired on Gili Trawangan for 250KRp/pp includes onward transport from Padangbai harbour, so we get to Denpasar without issues.
We stay in a place listed in the Lonely Planet, which I booked ahead of arrival. It's fine.
Most impressive of all, wherever we go, no one hassles us to buy things.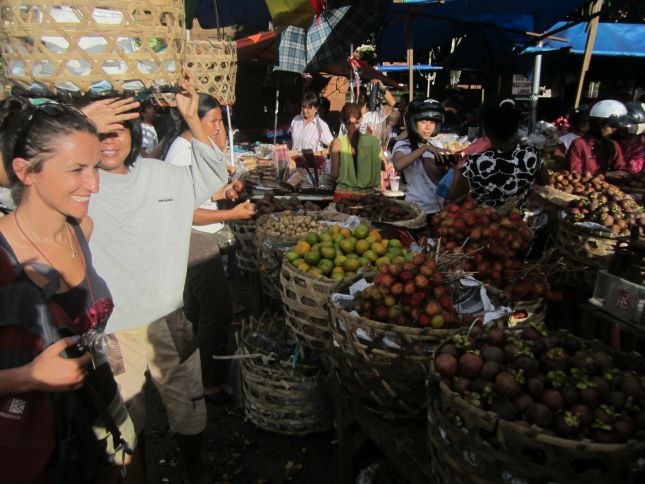 Even when we visit the larger markets, people surely advertise their wares, but people glance at you with a smile and nobody's pushy. It's really pleasant!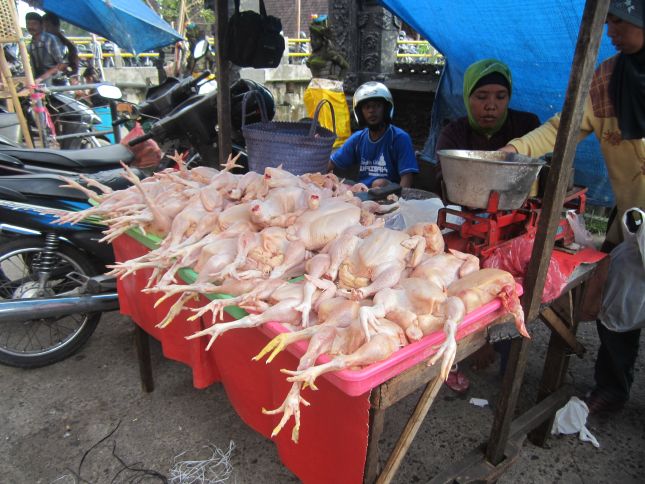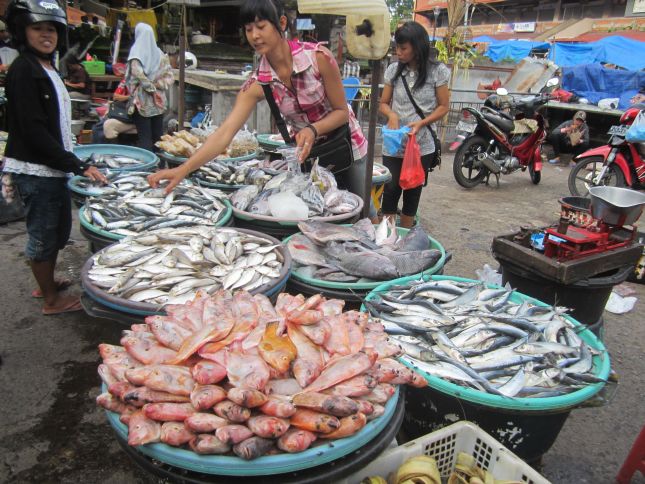 Had I known this I'd surely have spent some more time in Bali exploring the place and trying to find food that I like. (Nope, unfortunately we still don't find any food we can go crazy about here, but we had a couple of dishes that were OK.)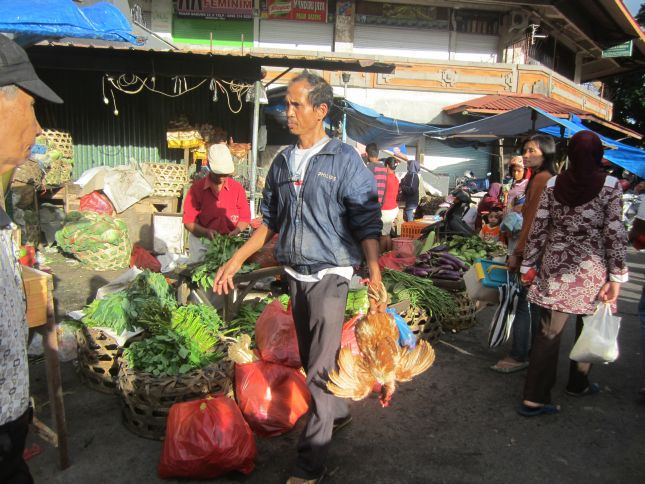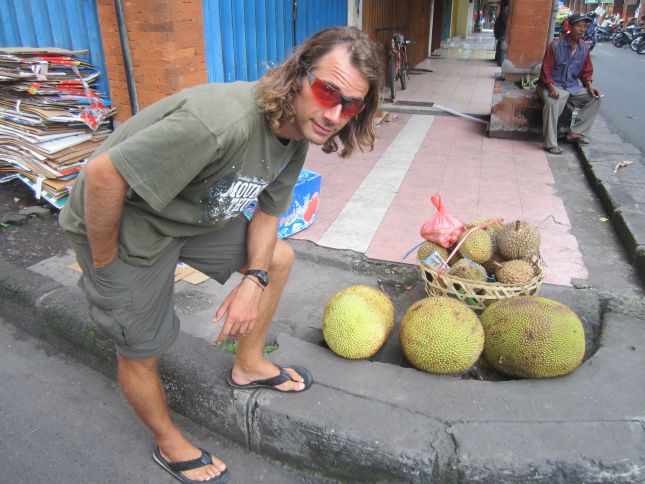 We navigate the town itself by scooter, which we hire at the hotel for 60KRp/day.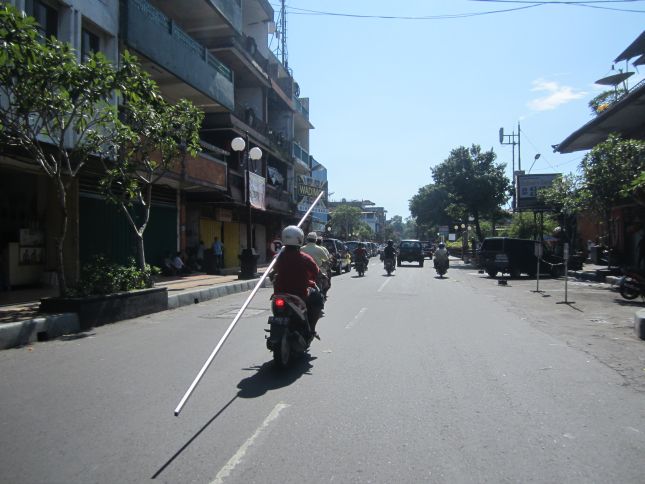 (A reminder that scooting around in Asia is very different to scooting around in Europe. – It's AWESOME!!)
And there are plenty of interesting things to see.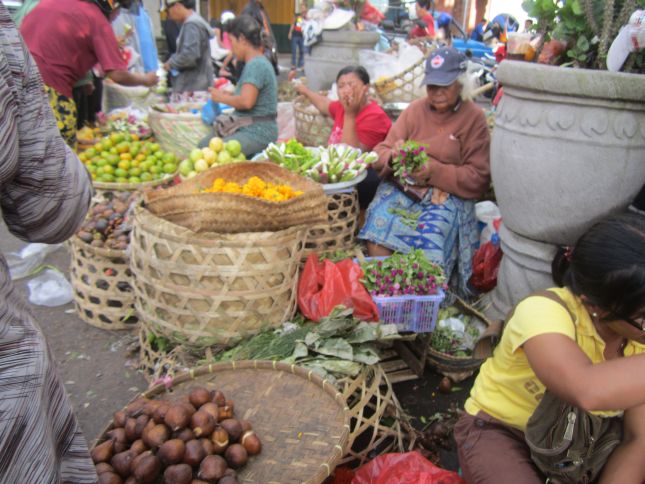 We arrived smack-bang in the middle of the 6-monthly Dhamma ceremony, which is a Hindu festival celebrating something to do with enlightenment, forgive me for not being able to be more specific. But for those interested here are some Wikipedia translations:
Dhamma (Pali: धम्म) or Dharma (Sanskrit: धर्म) in Buddhism can have the following meanings:

The state of Nature as it is (yathā bhūta)[1]
The Laws of Nature considered collectively.
The teaching of the Buddha as an exposition of the Natural Law applied to the problem of human suffering.
A phenomenon and/or its properties.[2]

The roads are lines with tall bamboo poles, carrying intricate patchwork of pleated leaf decorations.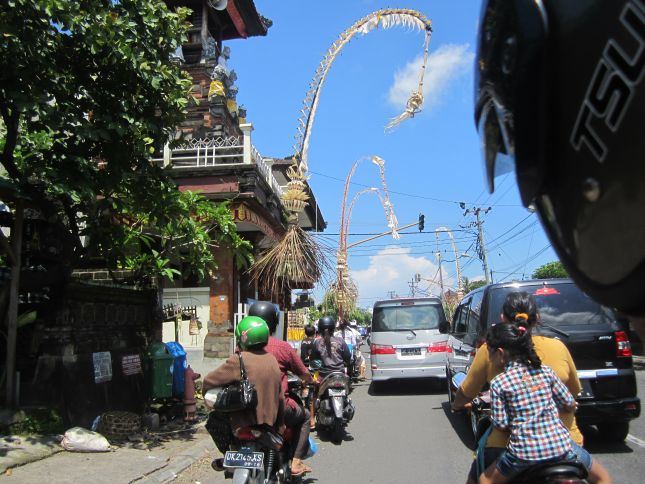 People are out in their Dhamma-best (to coin a phrase).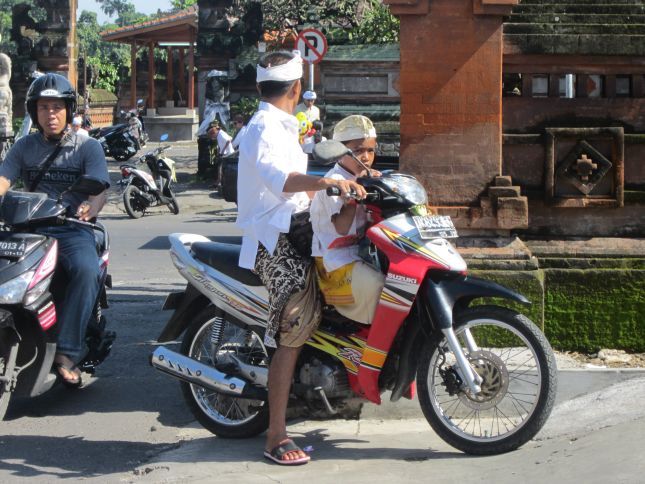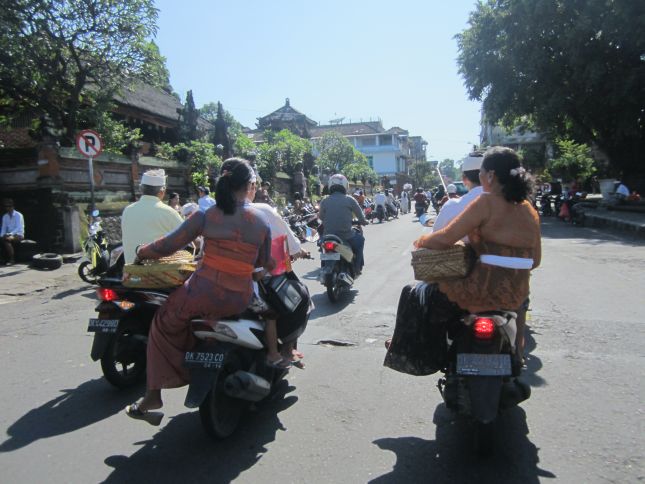 Everyone is making a rainbow of offerings, carefully prepared at home,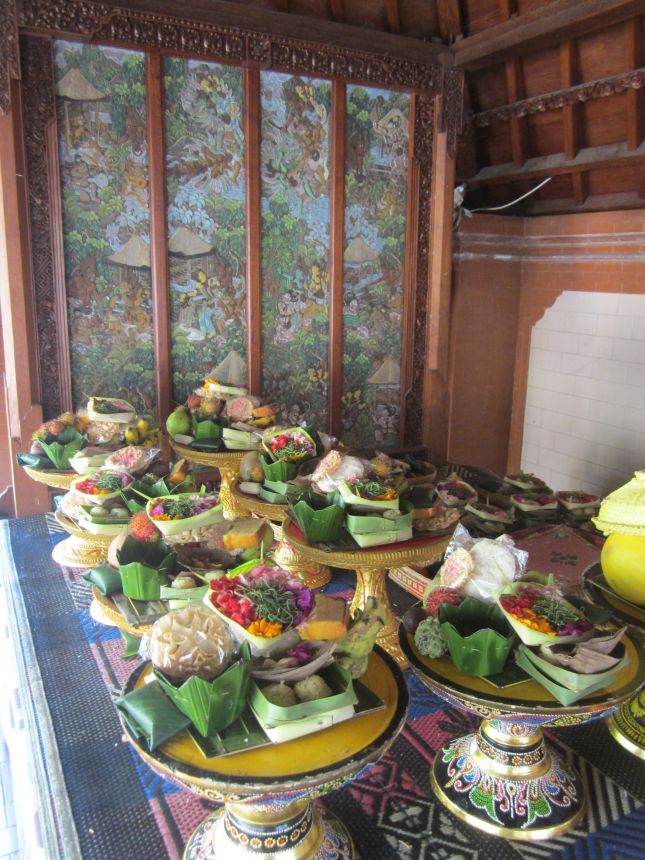 in temples and at shrines in forecourts and aside the streets.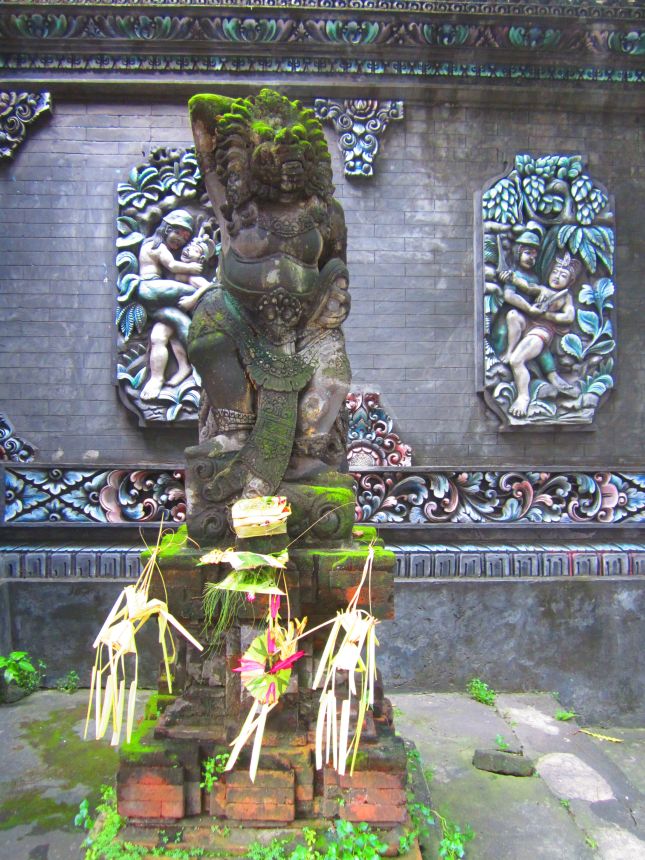 The nice ladies at our hotel are kind enough to give us some background information on the even, recommend some temples to visit, and clad us in the suitable dress, so that we may visit respectfully.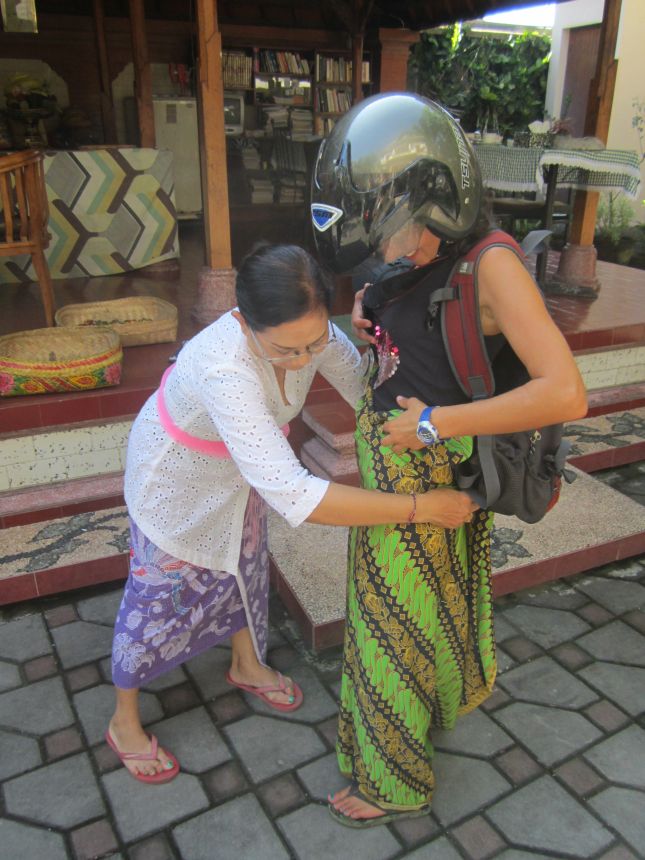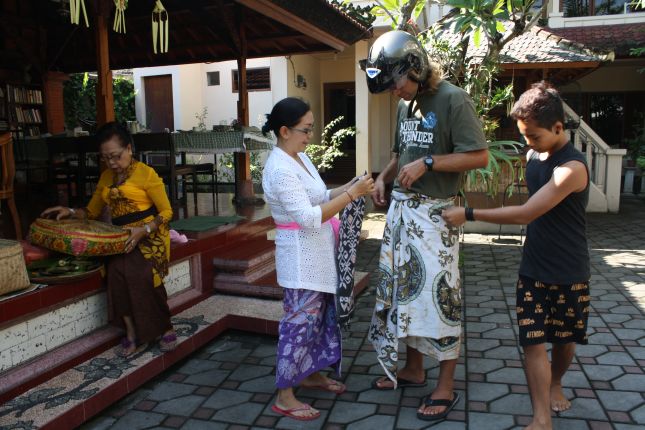 Our flight out of Denpasar air port concludes our Asian adventure. Six months have flown by and it's hard to believe that it's over. Of course we're looking forward to seeing Australia and that side of the world but we've had such a wonderful time in Asia we just know we're going to miss it!