In our Planting Around the World Mission our challenge is to plant at least one tree for every country we visit during our world backpacking trip. Why? With all the talk about carbon emissions we may help the environment in our small way. But also because we love gardening, plants and nature, we thought it would be a respectful gesture towards the countries – and its people – we visit. And of course, hopefully, a long lasting memory of our visit.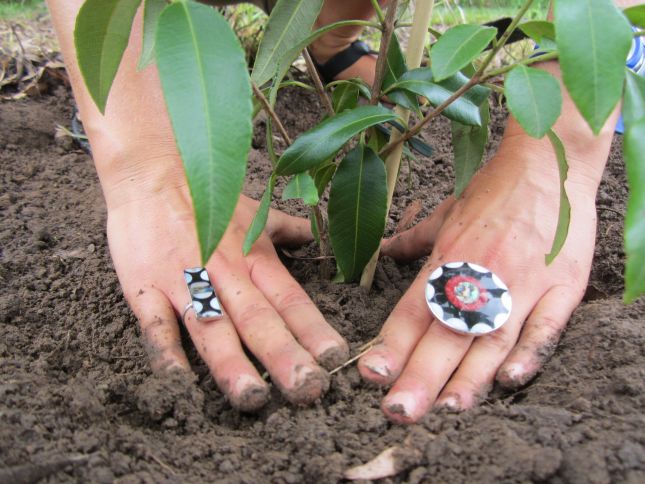 Our Australia trip ends up in Petri, just outside of Brisbane. We lodge here with the Ritti's, some old friends from Austria – or South Africa (?) for a week before our departing flight.
This is our final week here so it's time we get going on our tree planting mission. The last tree we planted was in Indonesia. However, we haven't planted trees in Malaysia and Singapore, due to the short time we spent there, so we do have some catching up to do.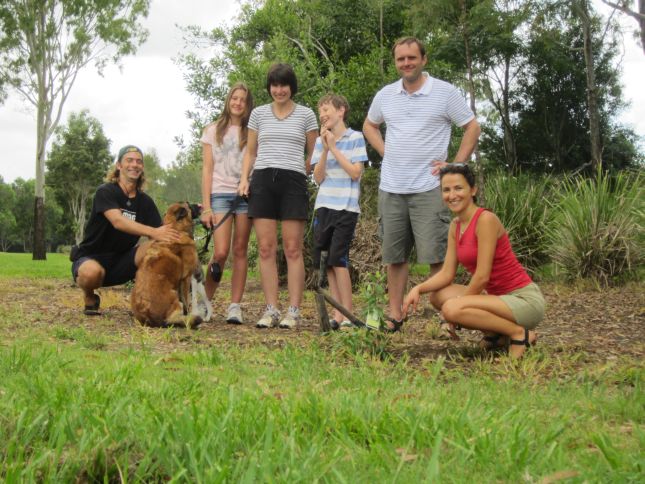 In Petrie, right behind the Ritti's house, there's a beautiful park by the North Pine River, called the Mungarra Reserve. So we have a safe location for them to grow up in; now we need to find the trees.
Luckily this is not too difficult either. Just up the road we find Theo's Nursery and Garden Centre. The ladies there help us identify good, resilient, indigenous breeds, and we buy two Citridora, one for Malaysia and one for Australia.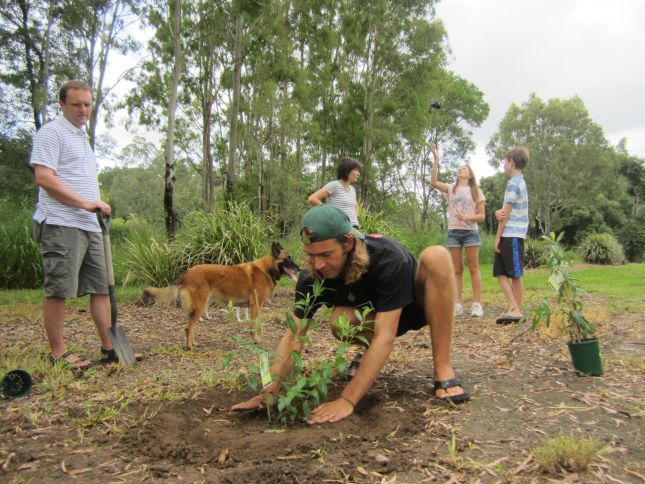 We pay for the trees and stick around a little while to chat with the ladies from the nursery. We tell them the story of the Planting Around the World mission we're doing, and they're so pleased about it that to support us, they refund us the cost of the trees! How generous is that??
Well, we take the trees down to the park and get them planted, both about 10 metres from each other, so that hopefully when they're fully grown, they will be "right next to" each other, and make a pleasing picture to the eye.
Ebru has a bright new idea and decides it's time to start naming and dedicating trees as well, so one of these receives the names of, Zülal, her sister.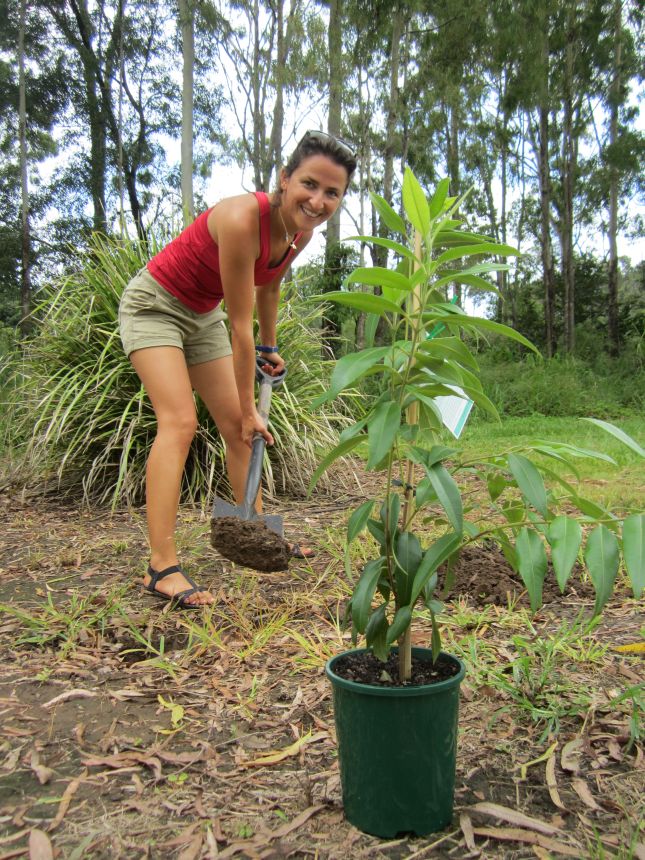 We're really pleased that we've been successful in another step in our mission. "Grow little ones, grow!"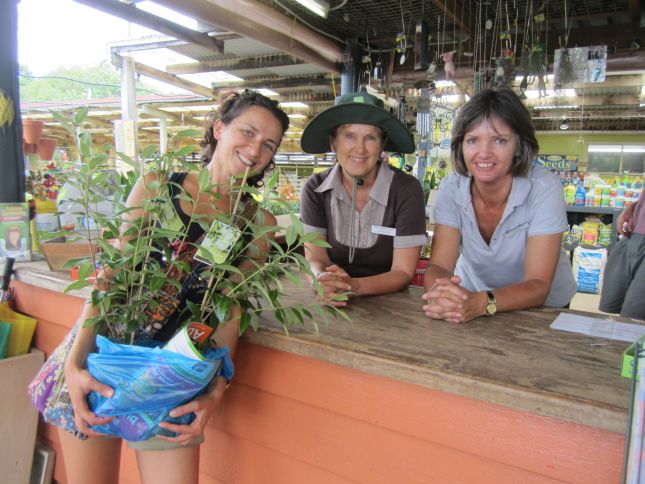 And thank you to the lovely ladies at Theo's Nursery and Garden Centre, Petrie, for kindly supporting us in our endeavour. It motivates us and encourages to continue, when people voice positive sentiments about our crazy little idea, so thank you!