In our Planting Around the World Mission our challenge is to plant at least one tree for every country we visit during our world backpacking trip. Why? With all the talk about carbon emissions we may help the environment in our small way. But also because we love gardening, plants and nature, we thought it would be a respectful gesture towards the countries – and its people – we visit. And of course, hopefully, a long lasting memory of our visit.
Firstly, why do we have missions 4 and 5 happening in one country?
Simple: as you may have read in our Vietnam post, our time in Vietnam was so fraught with frustration that even the thought of looking for a tree nursery was unbearable. Had there been one in our vicinity, we would certainly have been subjected to one or more scams in just getting there, so the transport and nerve costs would have likely brought us beyond the point of no return.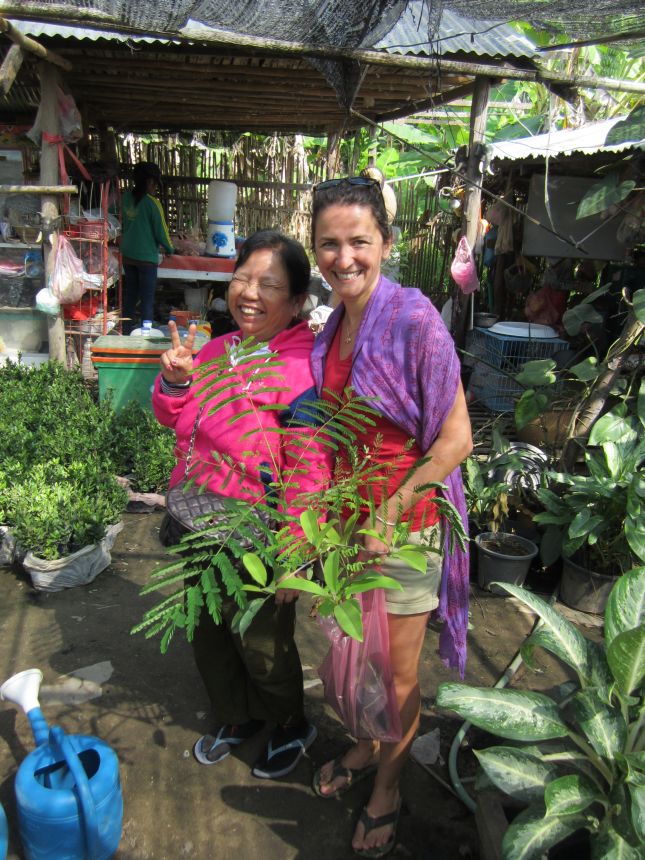 Thus we decided that the Vietnam tree would be planted in Lao instead, along with the Lao tree.
Picture a country littered with so much live explosive buried underfoot that even farmers have a hard time making use of their land and children are at risk on their daily walk to school; you will appreciate that we were reluctant to go bundu-bashing around the Lao hinterland in search of a nice sunny spot in which to immerse our digging implement and plant a tree.
Having found a nice little nursery on our bike ride into Luang Prabang from the North, we knew this was the place to plant. However without the knowledge of a safe area to plant in, we had to be creative, and so it was that Ebru set her eyes upon a lovely little establishment called WAT PAPHAIMISAIYARAM, a Buddhist monastery in the centre of Luang Prabang.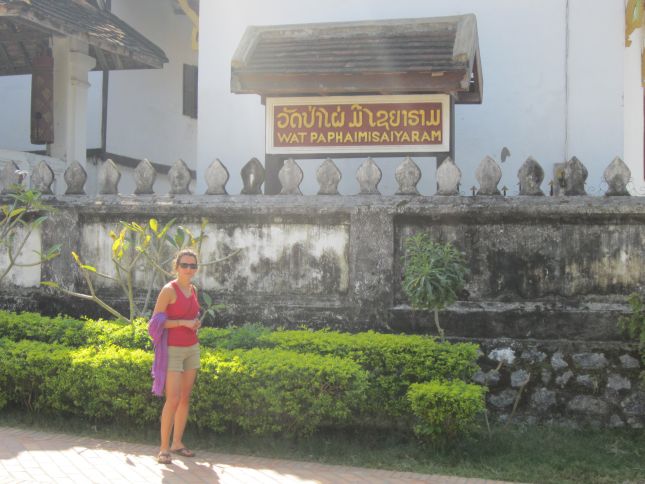 The monks there approved our request without question – in fact they seemed quite happy about it. I'm not even sure they looked surprised – I just recall that they seemed to think it was a good idea and told us to go for it. 🙂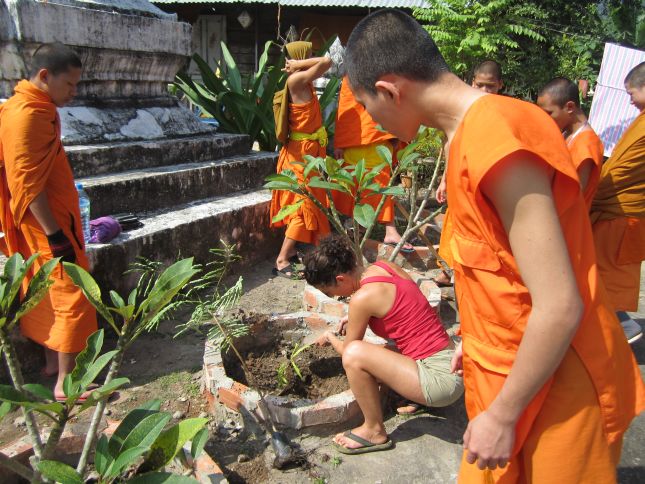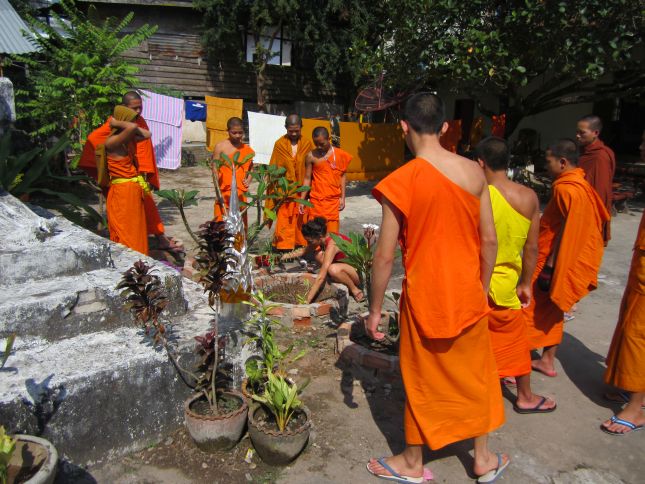 Of course they were all present during our little "planting ceremony" and even helped us getting the job done and promised to look after the little fellas in our absence. Thank you guys!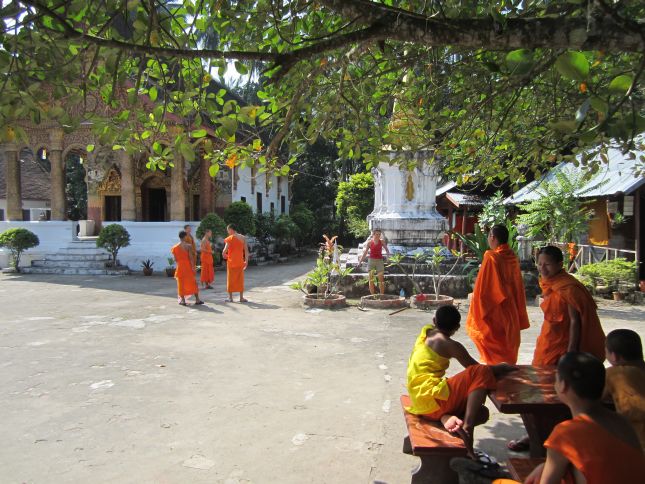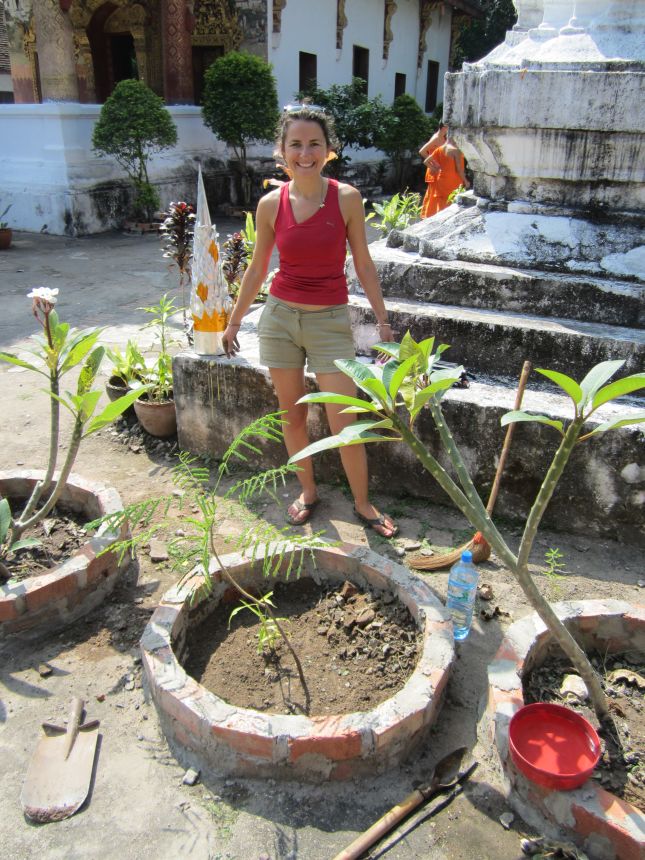 There were two perfect planting locations in the courtyard: one was an empty little flower bed in front of the stupa – which became home to a lovely little Fire Blossom tree – and a fruit tree went into the ground in the larger flower bed near the accommodation building, left of the temple entrance.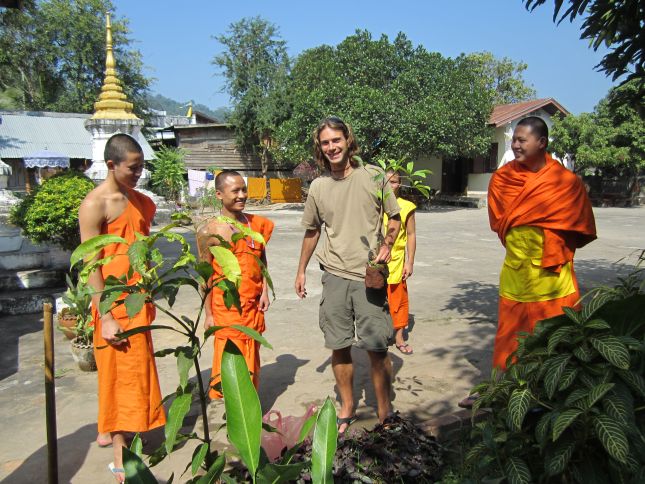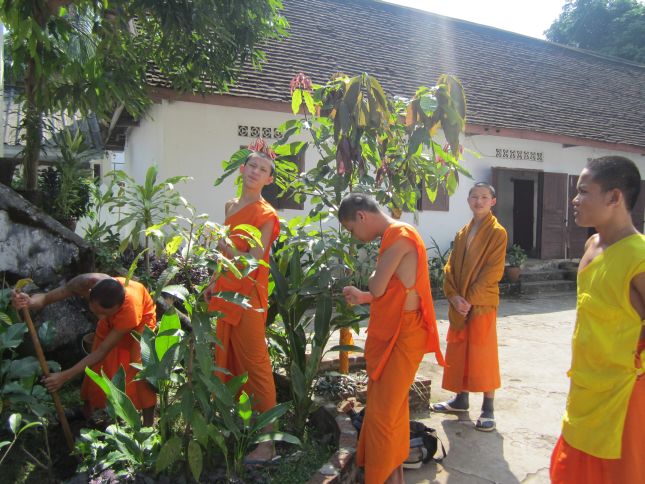 It was all good fun, planting in the warm sunshine, all the young monks standing around watching and helping out. Really a fond memory.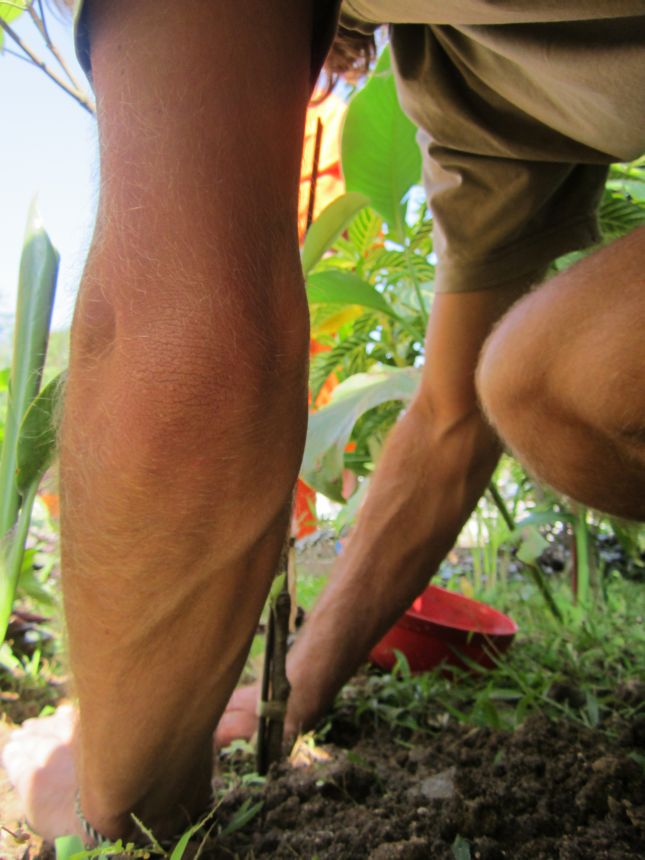 We were then invited to attend the evening chanting and meditation at the temple, which we did later.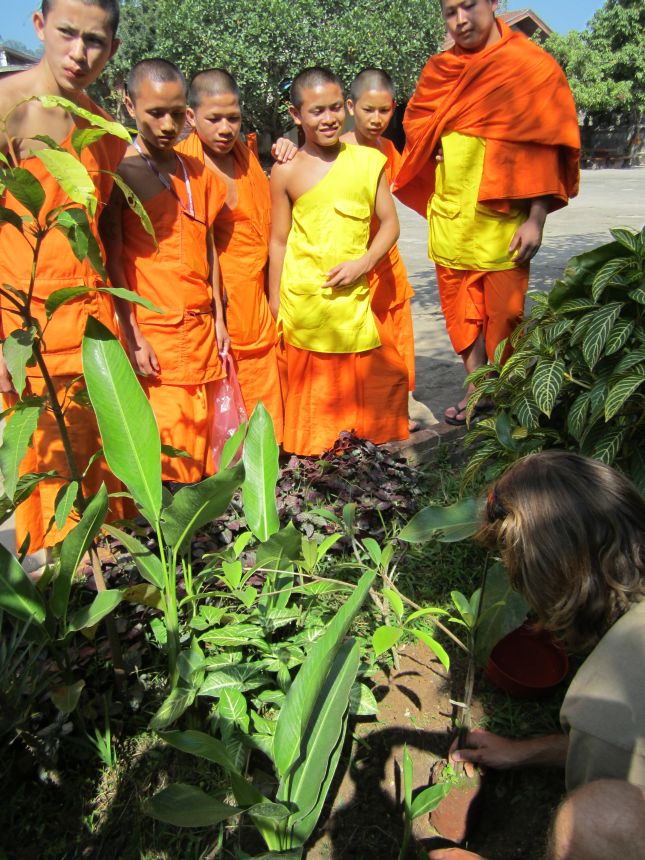 We trust our friends at Wat Paphaimisaiyaram will take good care of our little green friends and we hope to see them all again when next we have a chance to return to the lovely town of Luang Prabang.
May you all live in peace and happiness and be free from all suffering!