In our Planting Around the World Mission our challenge is to plant at least one tree for every country we visit during our world backpacking trip. Why? With all the talk about carbon emissions we may help the environment in our small way. But also because we love gardening, plants and nature, we thought it would be a respectful gesture towards the countries – and its people – we visit. And of course, hopefully, a long lasting memory of our visit.
What better place for a tree to be, than in the heavenly sunshine of this precious little island of Fiji?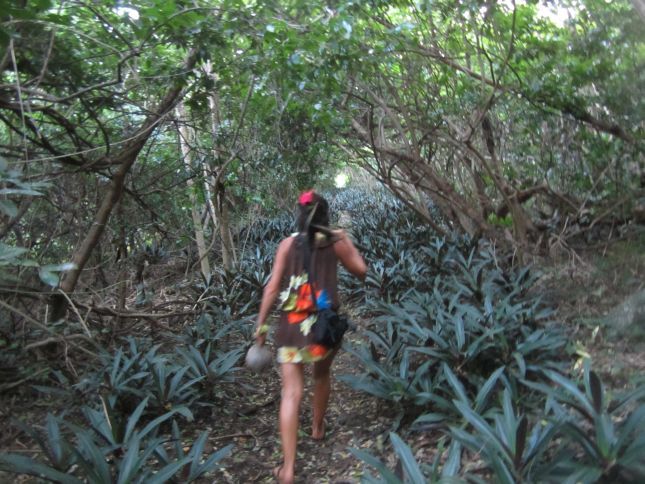 No nurseries around here, but that won't stop us continuing on our mission. Tropical islands tend to go hand-in-hand with an abundance of coconuts. And coconuts come from the coconut Palm Tree!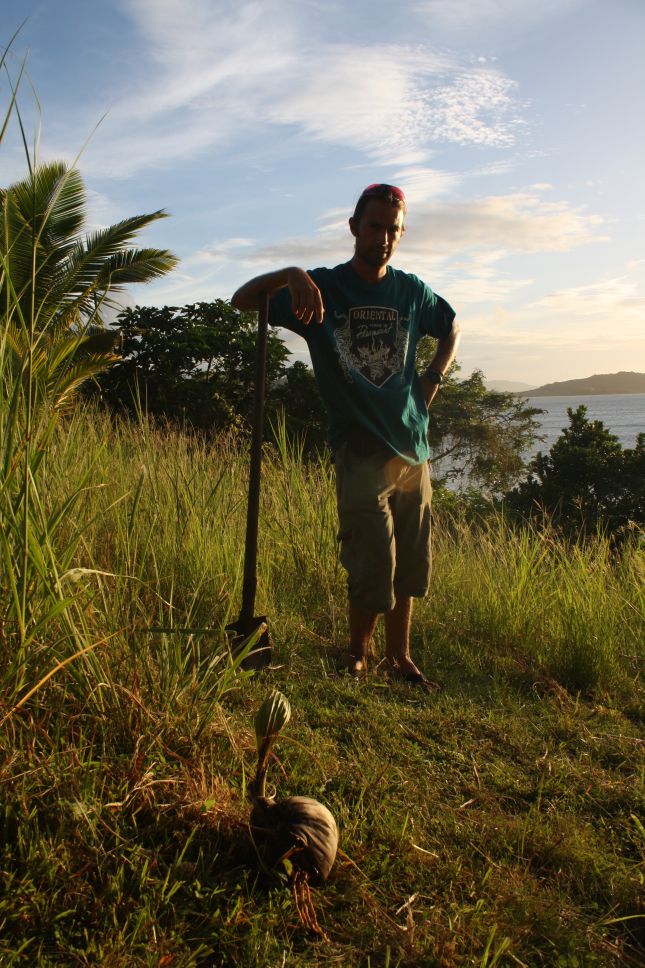 Countries we still need to plant for are: Singapore, Vanuatu and here, Fiji.
Scattered on the beaches here it's possible to find coconuts that have been moistened enough to germinate, but they lack a stable bed where they will not be swept up into the sea. We pick up a couple of these and find them a new home.
The first, for Singapore, we planted on land-edge of the beach directly opposite Dolphin Island, on the South-East tip.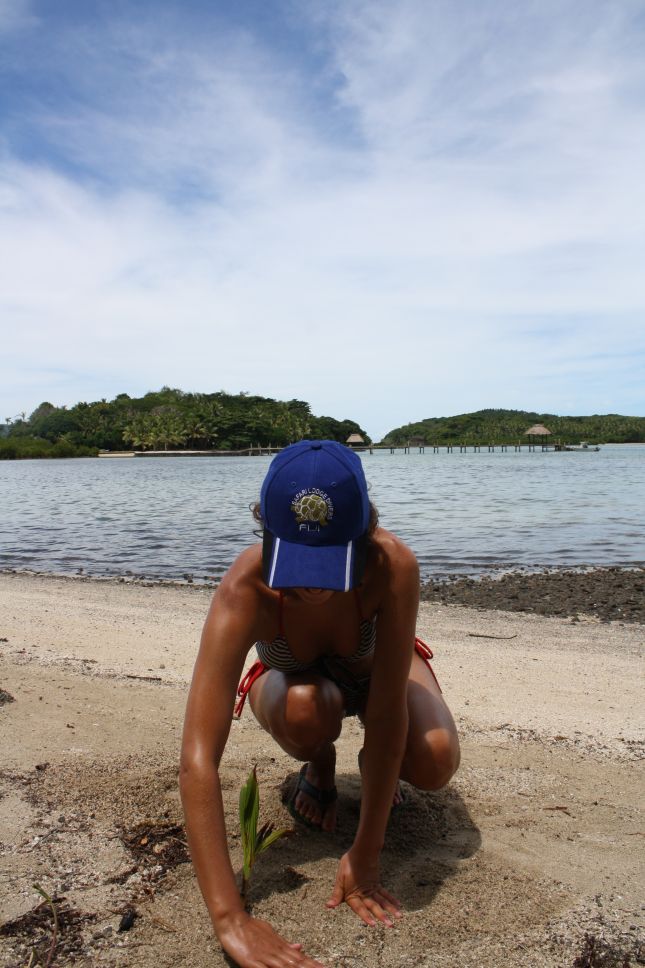 The second (for Fiji) was planted in the Zen garden in the South-West.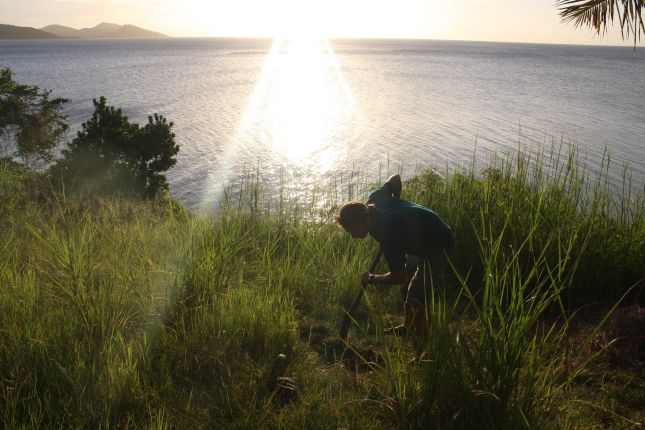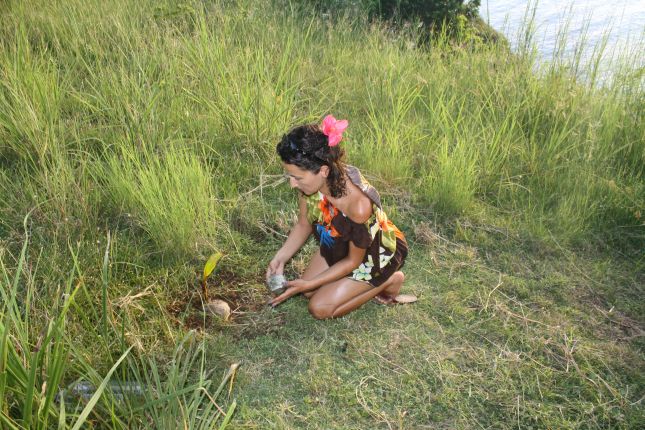 This tree is named after and dedicated to Ebru's brother Savaş. Savaş, of course you now have a duty to visit this point, but don't worry that'll be the easy bit. The difficult part will be having the will to leave.