The ride from here becomes progressively worse. Driving through a town called Am (Ahm?) we lose a passenger foot-peg on the bike – its nut has come loose because of all the vibration – but we manage to locate it and retrieve it. This costs us about an hour driving around to find someone with a bolt to re-fasten it. That puts Delhi and even Chandigarh well out of reach for today – we'll have to settle for Una.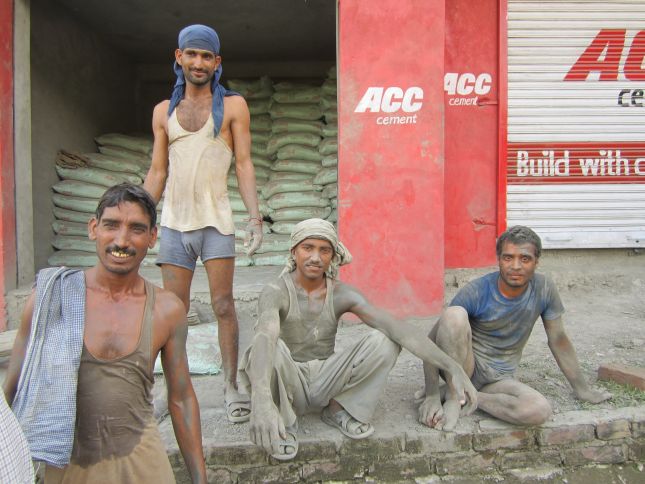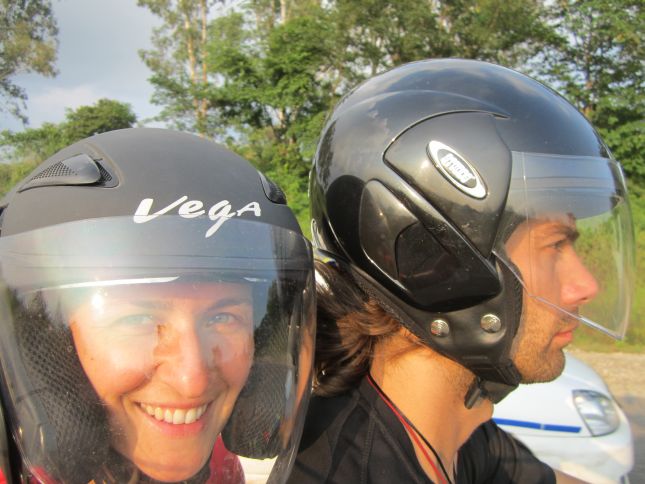 The road to Una is in such bad condition because of prior rains that the ride becomes annoyingly slow, dusty and uncomfortable. Just after nightfall we arrive in Una and check out a few hotels for a place to sleep – the usual jive. We check in to a big government approved hotel where the room is ok. We don't even change and head straight down to the bar for a few whiskies and a bite to eat. We watch some modified version of Who Wants To Be A Millionaire, which is quite entertaining. Some Indian blokes are sitting at another table smoking weed and drinking beer. Incredible India! 😉
About 5AM, the following morning we hit the road. It's my birthday today and this promises to be a good ride. Thankfully the road improves a few kilometres out of Una and when we reach the NH1 Highway the surface is good and we motor on at 80km/h flat out, with only minor slow-downs and a few rest breaks. It's a bit hair raising at times as the traffic around us is unpredictable and the manouvres they try to pull off are INSANE. The best strategy is to use the bike's superior acceleration and speed to clear out ahead of harm's way as quickly as possible. In Chandigarh we find a COFFEE shop!!! and pull in for a rest break. We have some coffee and Ebry buys me a slice of birthday cake, which is really nice. 🙂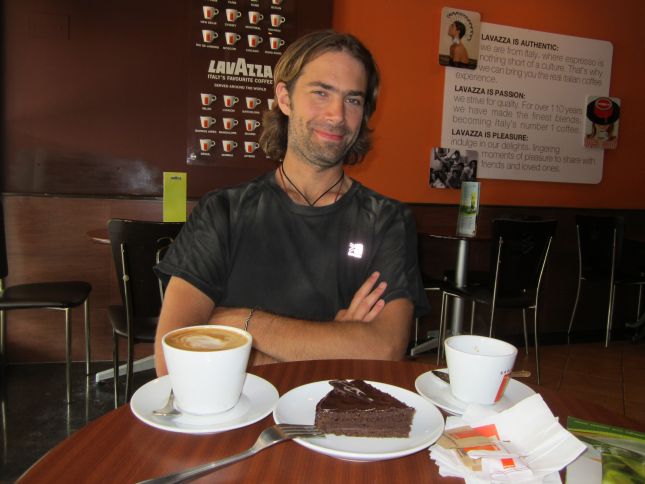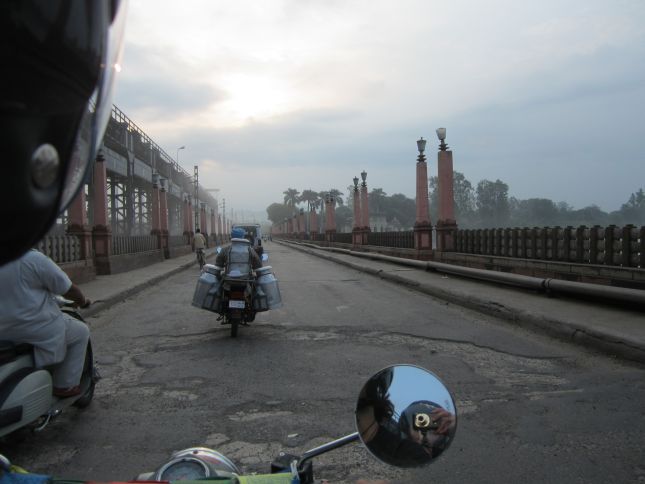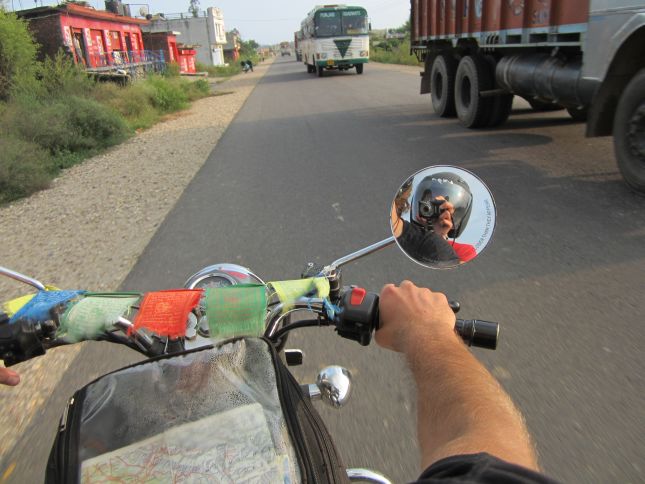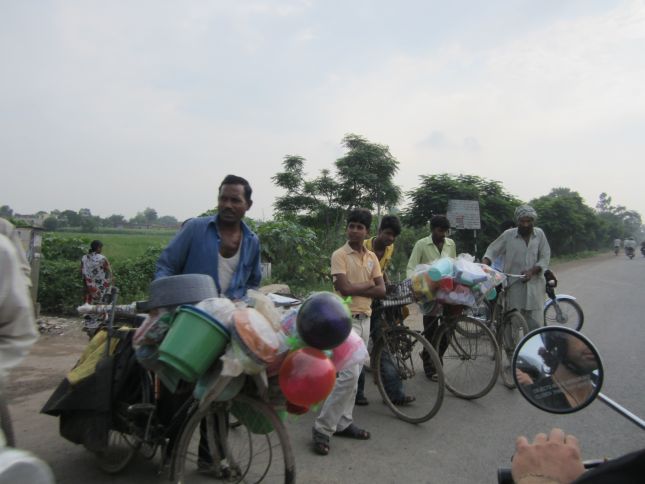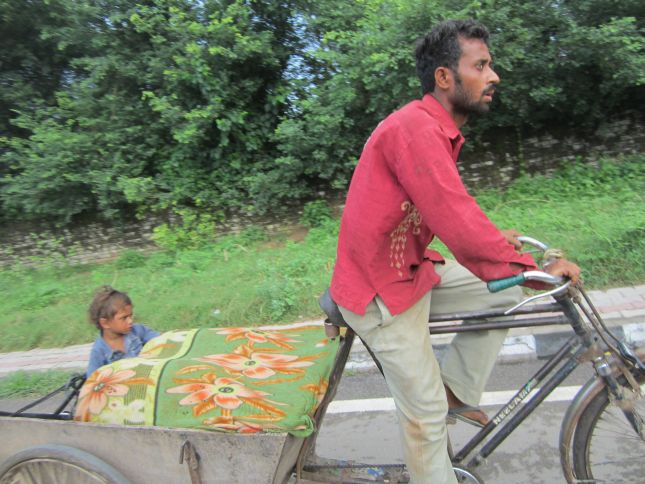 Almost in Delhi, a dark haze hangs still across the highway a kilometre ahead. Time to put on the rain coats. When we enter it the rain becomes so bad that we cannot continue safely, so when we we pull off, park and get under the shelter of a little tent until the rain ceases. About ten other Indians have the same Idea and we spend an hour there waiting and talking before it's safe to move on. After a kilometre or two we're in the dry and there is a clear dividing line on the road between the area it's been raining and the dry road ahead. This thunder shower covered about a 3km stretch of the highway and didn't move an inch! By late afternoon we're finally back in Pahar Ganj and exhausted. We manage to get a reasonably priced and almost clean room in the Shiva Intercontinental hotel (600INR per night). We head into one of the hotel restaurants we checked out a few weeks before and have some food, then we head to some large seedy bar for a sundowner.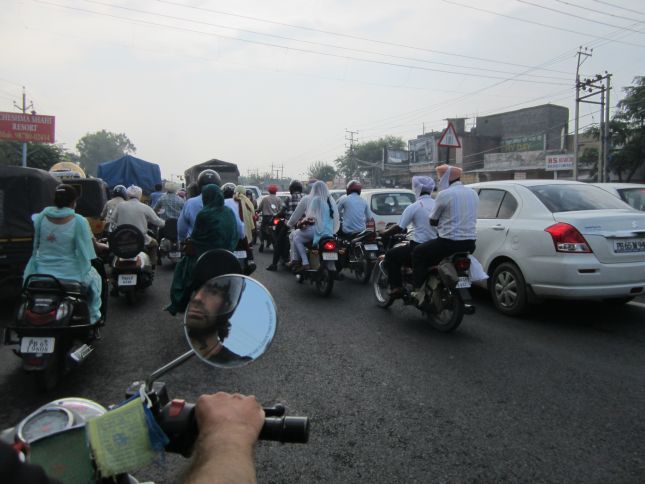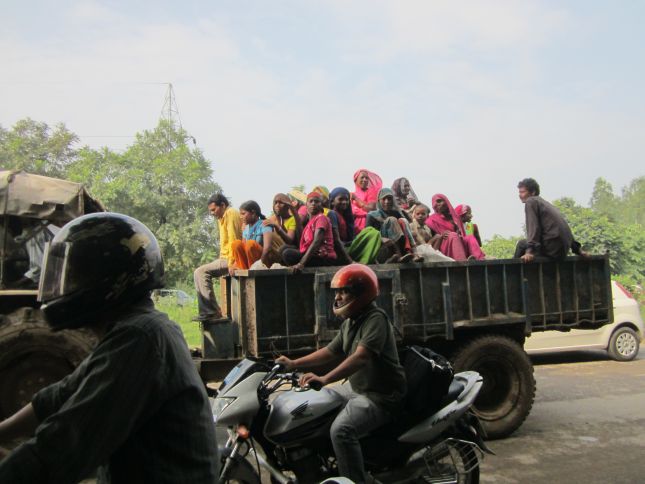 The last day we take the bike for a sightseeing tour around Delhi to see the India Gate, the parliament buidings, Lotus Temple and some ancient ruins.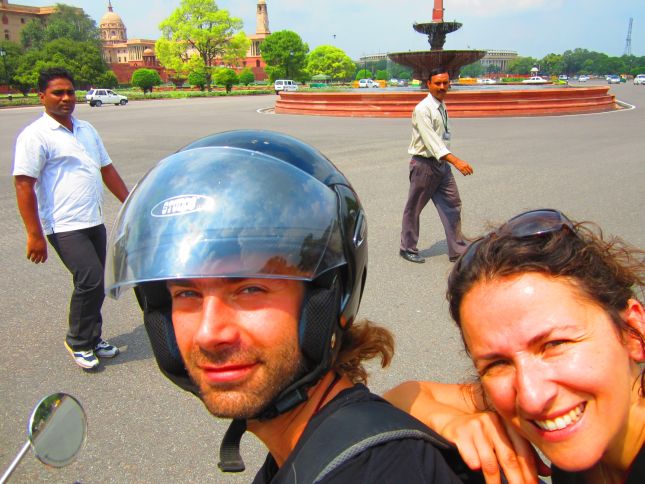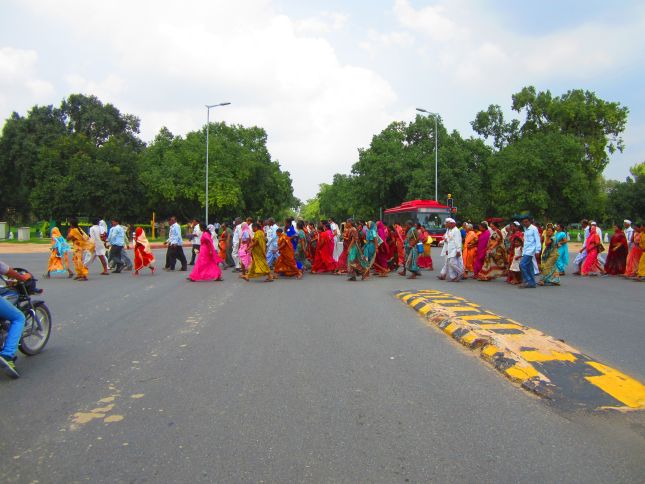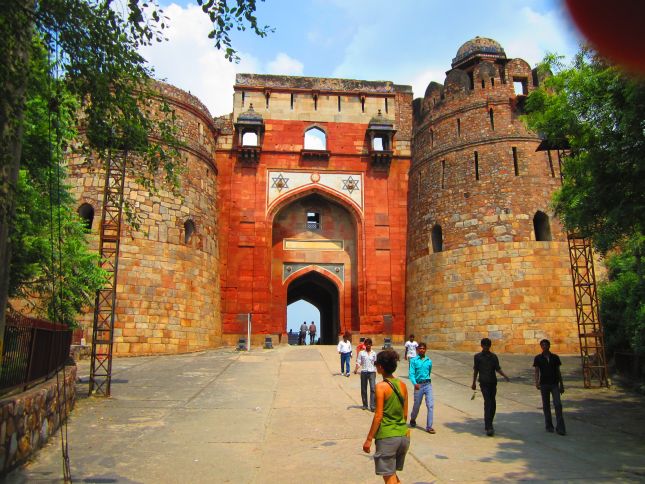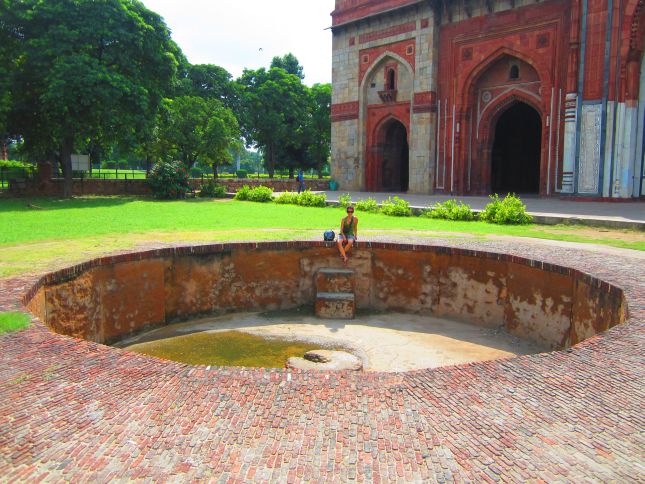 We're almost heat-struck (I think "stroked" sounds too mild) by the time we return the bike that afternoon. The bike handover works out ok but I'm cheesed off that instead of returning it to the company I rented it from, I need to go with one of his boys and return it to the guy he rents his bikes from and pick up my deposit there. They deduct 100INR for a bike washing fee but the rest is in my pocket. Oh well. Could've been worse. But I won't do business with them again.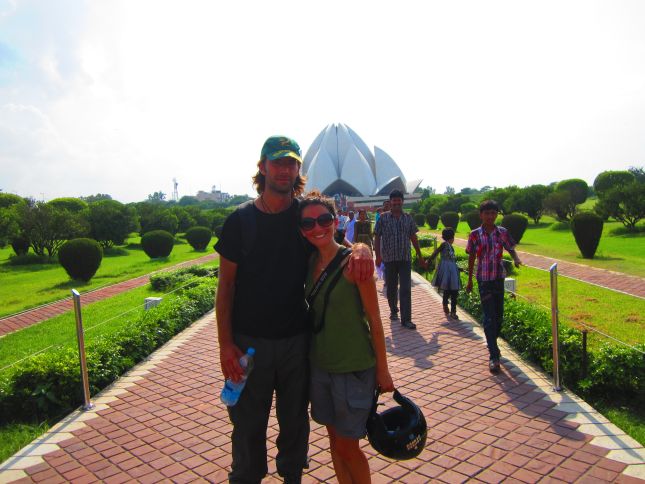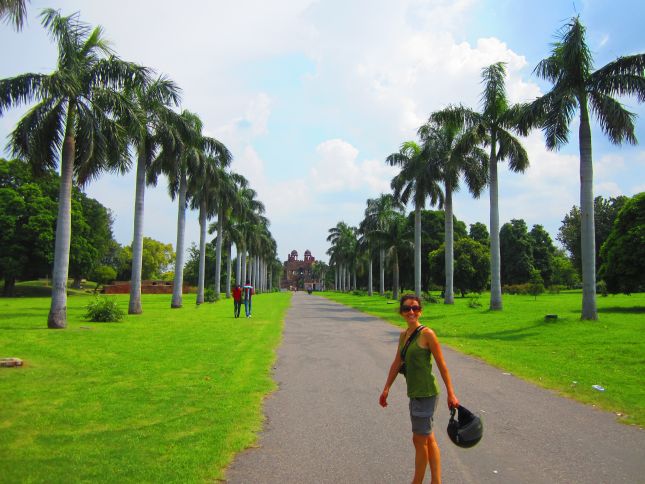 That concludes our trip in India and the following morning we're on a flight to Shanghai. Despite the difficulties we faced we've had a really great adventure here. Even Ebru is not completely opposed to coming back some day. That's Incredible India for you! First you hate it and then, if you stay long enough, you fall in love with it. See you next time!
SEE MORE PHOTOS HERE