Next is Chanaral, a town 20km from the Pan De Azucar national park. Chanaral is nothing amazing – dusty, a bit dilapidated, but it seems friendly enough and we have a pretty good double room at Hotel Jimenez on the main strip for 10000Pesos a night. (The owner – nice chap – lets us use the kitchen to self cater and actually discounts after we negotiate for additional days).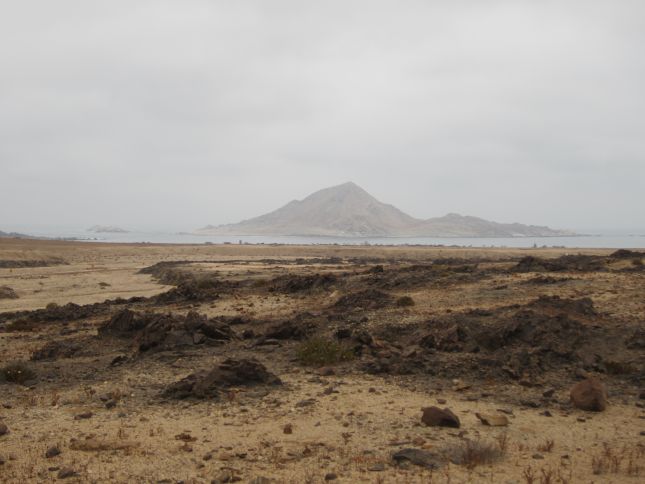 The first night is really exciting! Some food, a glass of wine, then drift off to bed for peaceful sleep… until about 3AM when I awake with the whole room rattling like hell around me! For half a minute I just lie there: "Hey, this is fun… Is it better to stay here or should I get out of the room where the metal framework holding up the roof can fall on my head. Or maybe out on the street… Should I wear my shoes? It would be pretty cold out there in my underwear…" The earthquake goes on for a minute or two. We head out to the patio and stand there. Another Chilean guest is standing there, grinning with excitement, "Es muy fuerte no?!" Then the big question materializes: will there be a tsunami? I try to focus on the sea. Can't see it. What is it – a kilometre away? Five hundred metres? A few minutes pass. No alarms. No tsunami warnings. Back to bed then I guess. Next morning the Anja and Mary are on their Iphones; it was a 6.2.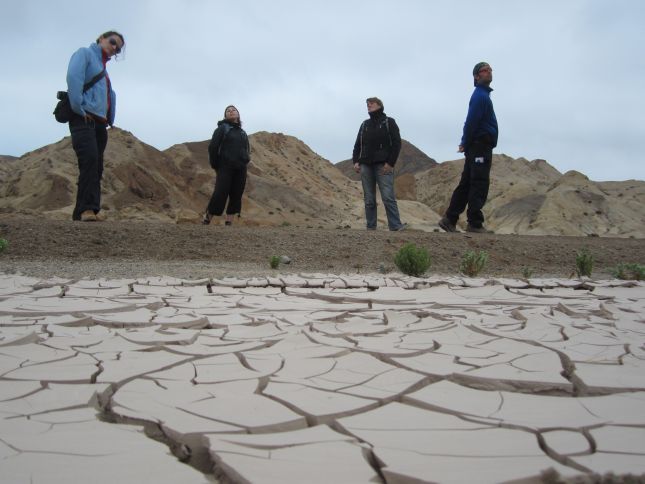 With the most business-man-like taxi driver ever, we drive out to the Pan De Azucar reserve. He scoops us up the night before on the street and he's got is all figured out, we can't say no.
On the way he points out a beautiful bay with interestingly coloured beach – apparently contaminated with Copper Sulphate due to runoff from mining activity in the mountains. Can't swim there even now.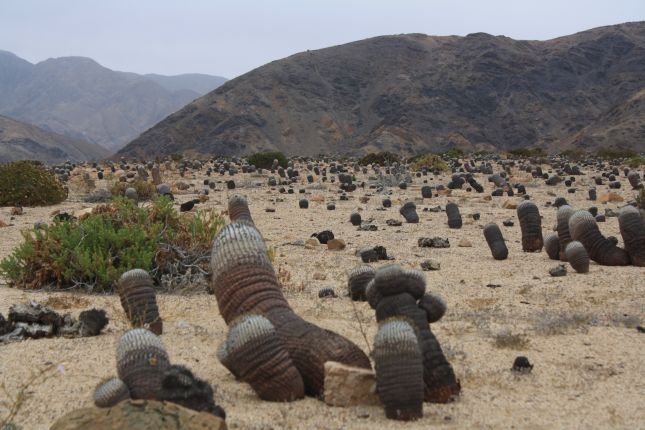 We spend the day walking around, looking at the rocks, sand and an endless sea of interesting cacti.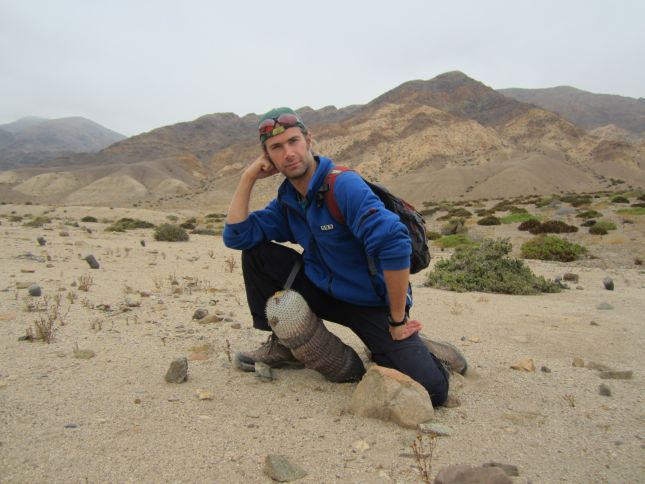 There's really not much more there, it's a bit of a desert But it's beautiful. Everything is shades of brown, sand and rock, and where land meets the sea the coast line looks ancient, rough and battered.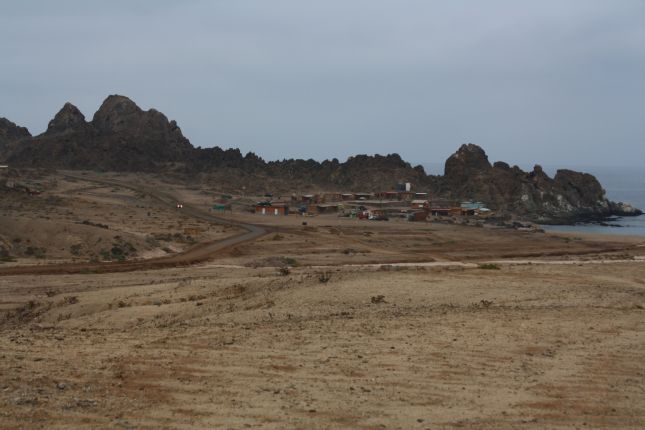 Note: The guide at the entrance suggested a circular route we could apparently do in a day, leading out on the road and back to the fishing village over the mountains closer to the coast line: I wouldn't recommend trying this unless you're equipped for an over-nighter out there, because it seems to me like too much to do in one day and the return route (apparently no road of clear track) in dusk or dark would be a death trap. There's camping facilities in the park near the village by the way.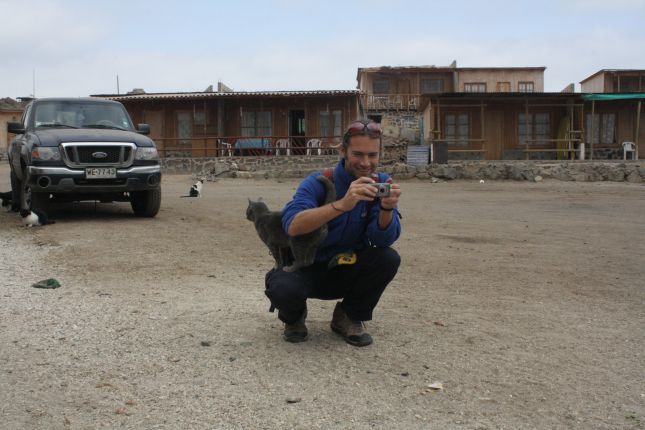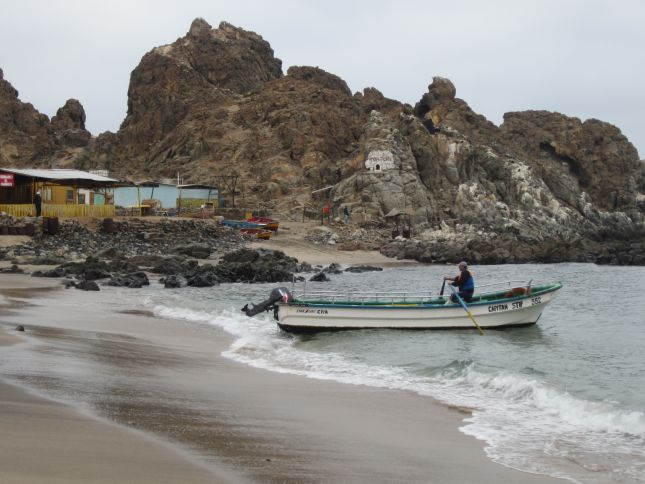 The tiny fishing village near the entrance is itself a sight, behind cliffs that seem to protect it from being washed away itself.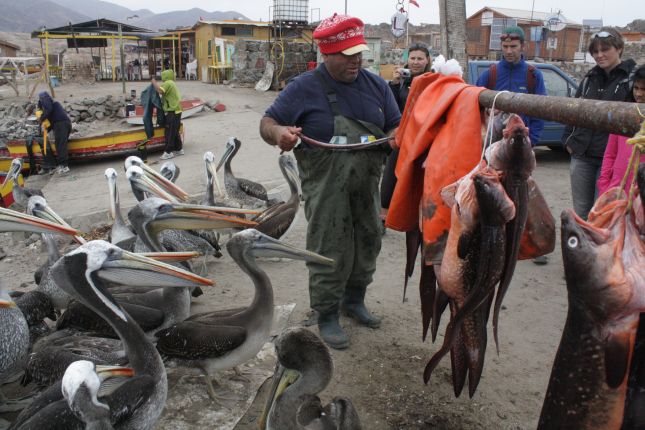 Here we watch the fishermen skin their catch for sale and feed the guts to the flocks of Pelican birds waiting. What a spectacle! This is really worth seeing.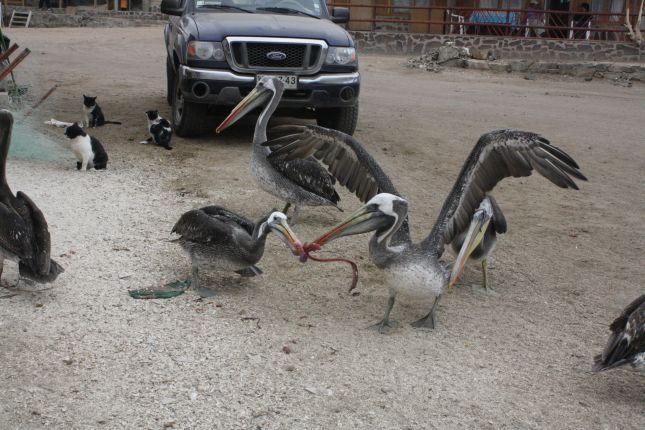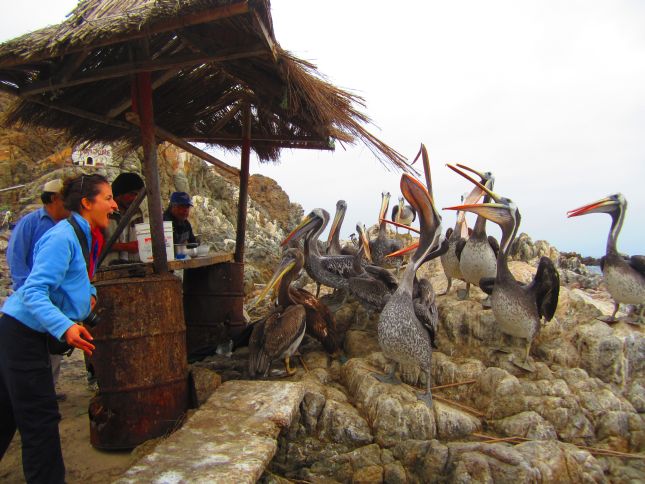 Of course we got ourselves some fish to take home for a feast back at Jimenez.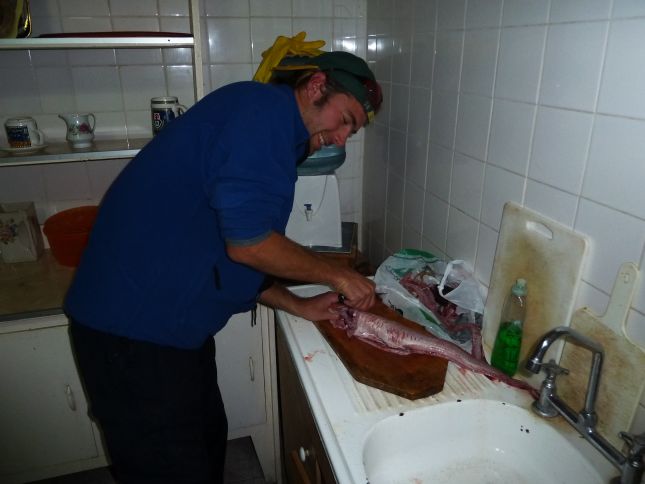 The taxi driver collects us and takes us by his house on the way home, where his wife is baking cakes, biscuits and the like – his second business – one of many. Then, back on the main street, something happens which will change our plans dramatically…. (see next article)