Next we bus up to Bahia Inglesia, a coastal town at the fringes of the Atacama desert. We arrive in Copiapo early morning and we have to catch a short taxi connection from there. We do this really quickly because just as we arrive three grizzly types rock up looking like they're after trouble. – Keep your wits about you folks!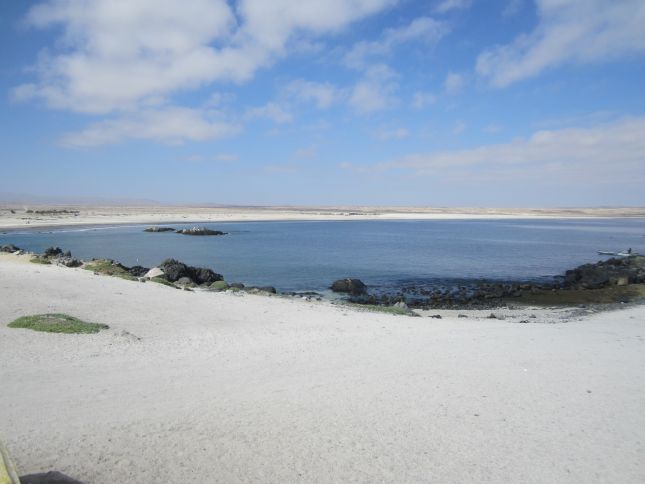 Bahia Inglesia is dead as a doornail at this time of year. We find a fully equipped apartment near the beach (we didn't get the name but it's straight up from the little house and pier at the bay) for 40000Pesos (we're 4 people – 10000 each); so even off season it's not cheap. The place is surreal: a beautiful sea outlined by noting but rock and light brown desert sand. We go for a refreshing swim in the freezing water, which attracts some incredulous looks. A short walk away I find huge whale bones lying on the beach – must have been a recent catch or got stranded?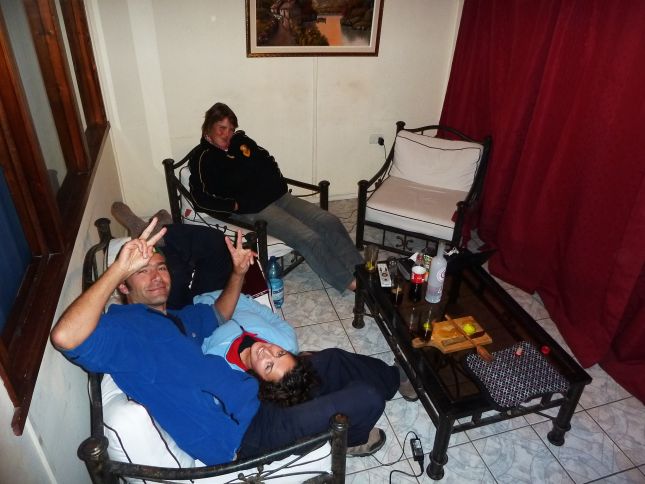 Finding a grocery shop around here is a mission. Nothing is open. Eventually we find one minimarket with all the main supplies, which opens at variable hours each day, but these hours depend on the mood of the owner, so be aware.
Later on I get the fishing kit out and head for the pier. There I talk to some shellfish harvesters about some bait and they give me some of their offal. They're all laughs about this crazy gringo who's after catching fish. They realize I'm quite serious and so one of them joins me with his own tackle and shows me a better spot. We fish and talk, he takes me over to their hut, hands me a beer and cracks me open a huge scallop from their recent catch. Wow! It doesn't get fresher than this! Like an oyster. Different, but equally delicious. He eventually departs and I go on fishing into dark. I catch one – not large, but big enough to use in a seafood soup I knock up in the kitchen later on.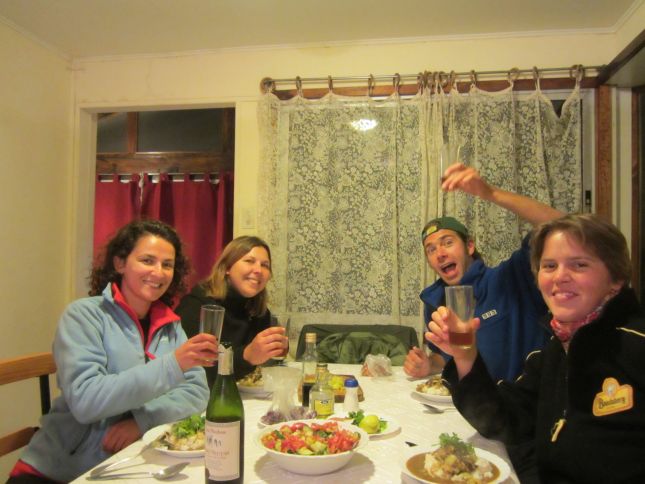 Strangely I'm starting to get used to this place, but it seems the ladies find it a bit dead and creepy so we depart the next day.