Ferries from Padangbai to the Gilis are available via Lombok or direct, with the former being much cheaper but taking up to 9 hours and taking you through through an alleged hellhole called Bangsal Harbour, the latter costing upward of 600KRp/pp according to the Rough Guide and local flyers. A Balinese guy we met in a small local hang-out (said he's a ferry worker) told us a few days before that he could arrange the speed boats for 250KRp/pp if we called him up, so we're really unclear about what to expect. But 600KRp each is expensive and we do not fancy dealing with Bangsal's touts.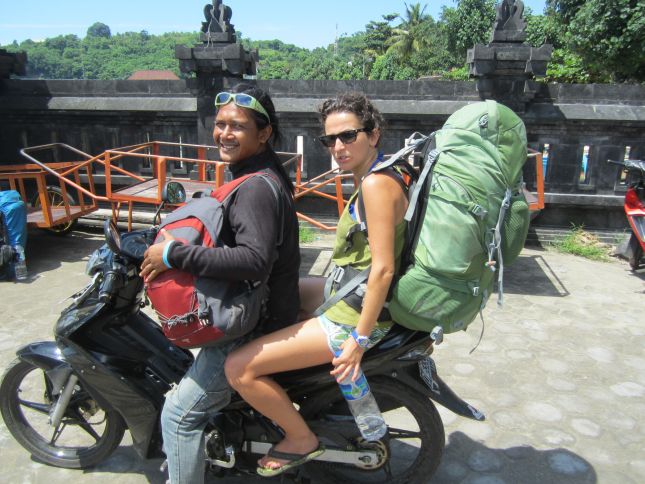 Once in Padangbai we walk up the street away from the main ferry terminal where some touts have already come to sell to us, and approach the agency Perama Tours mentioned in the Rough Guide. Their guy says he can get us on the speed boat to the Gilis direct for 350KRp/pp. We also consult an agency next door (which looks more like a temporary establishment) who promise the same trip for 250KRp/pp, just using a different boat company (Mahi Mahi). Since it sounds too good to be true, I ask which boat companies they use and call up some of their offices directly using numbers from brochures and the rough guide. The details for all the departures match and so we agree with the agent that we'll purchase the tickets from them but will only hand over cash once we and our baggage are on board the boat. This works out well and we're on a speed boat en route to Gili Trawangan about an hour later.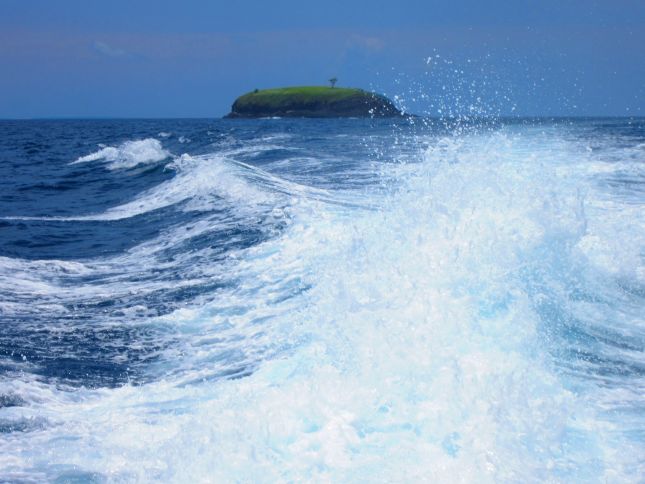 The sea is quite choppy which makes the journey quite exciting (wet). What makes it even more rewarding is that it seems that most of the other tourists on the boat have paid about 600KRp for their tickets and we've got them at a bargain.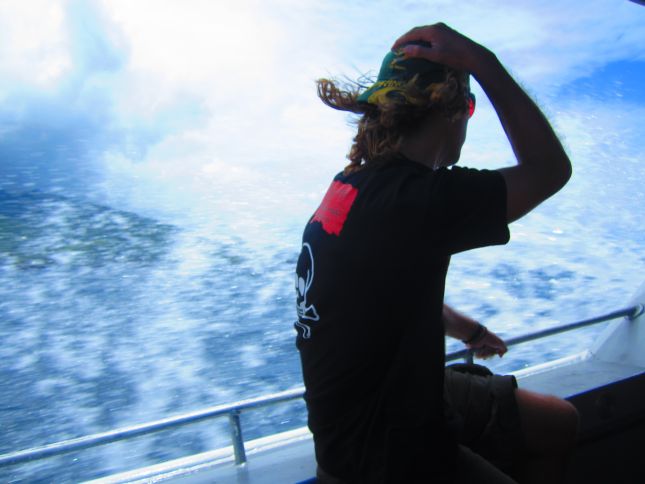 In fact, the guys at Padangbai also try to sell us the return tickets for 300KRp/pp. They state that the tickets are only sold at the 600KRp rate on the Gilis themselves. But we've been burnt too many times on Indonesia so we take our chances, and it turns out to be a good decision, because an agent on Gili Trawangan sells tickets at 250Krp as well.
RECOMMENDATIONS:
– Part with your money at the latest possible opportunity and don't be misguided by a seller's scare tactics.