TRIP INFO BOX

Route
Copacabana, Bolivia – Puno, Peru (RN2, RN3S)

Distance

143Km

Travel Time

3 hours

Road Conditions

Mostly asphalt, roadworks exiting Copacabana, dogs!

Weather

Sunny

Terrain

Hilly, Lakeside, Boulders

Food and Petrol

Frequent

Accommodation

Hostal Tumi, Puno
---
Puno is about 2 hours ride from the border with Bolivia. (For more details about the border crossing click here!) On the way we skirt the shores of Lake Titicaca and get some beautiful views. At some point we pass a huge gathering of people on a hillside – it looks like a community council meeting or another miners' strike.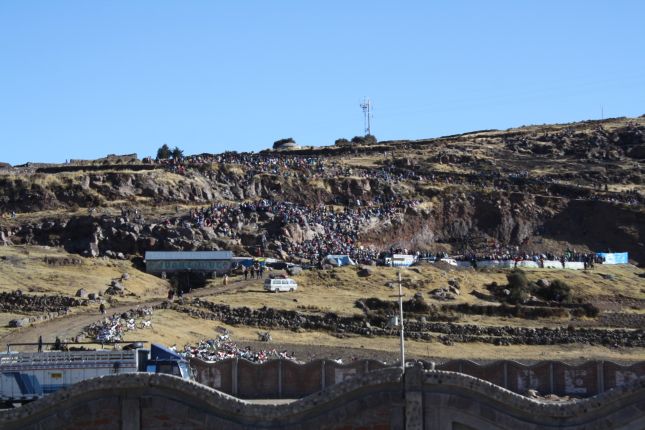 But who knows – probably just cock-fighting… 😉
It's a nice ride on a good road through a hilly, yellow-brown landscape strewn with boulders. But bikers beware! Cruising through here, the rocks are not easily distinguishable from the many animals also inhabiting the landscape (dogs, donkeys, pigs, etc.), so my recommendation is to take it slow and keep an extra-sharp eye out ahead of you at ALL times!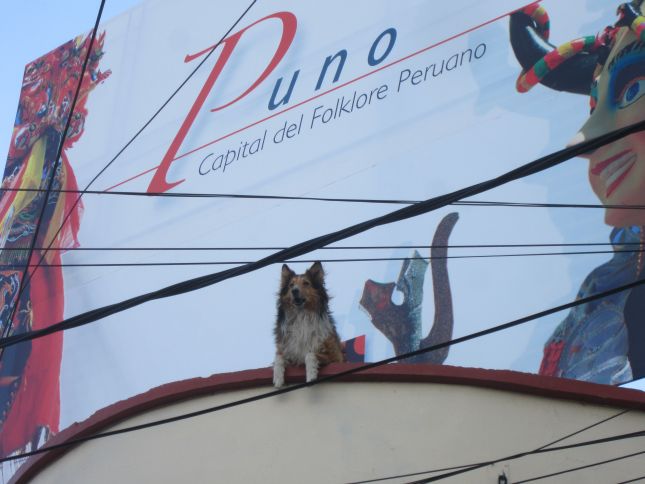 As the first town we visit in Peru, Puno makes a good impression. It's not very spectacular over-all but has a nice atmosphere to it and a very cozy central tourist street with a deluge of Pizza restaurants.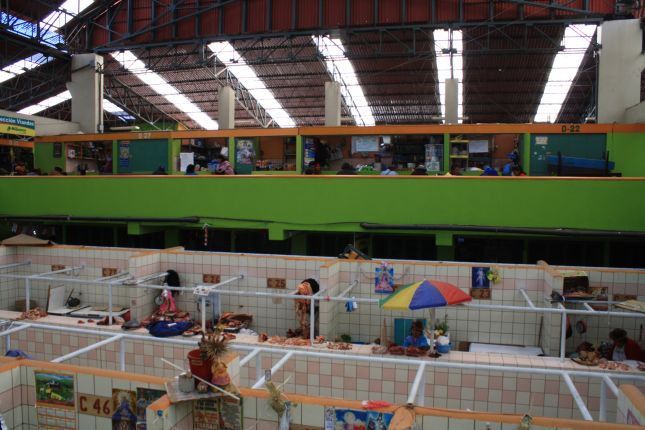 The central mercado's meat market (below) below and more (above)…
The tourist restaurants are obviously costlier so we find other alternatives, a notable one being the BBQ grill restaurant La Parrilla Del Zorro, on Lambayaqua just off the end of the tourist strip. Here we have our first good meal in Peru and get introduced to the popular TV show "Yo Soy", something like a take on X-Factor with the contestants trying to pull off the best impersonations of famous music stars. Quite a laugh. (Must add that the second day the food there wasn't as good though.)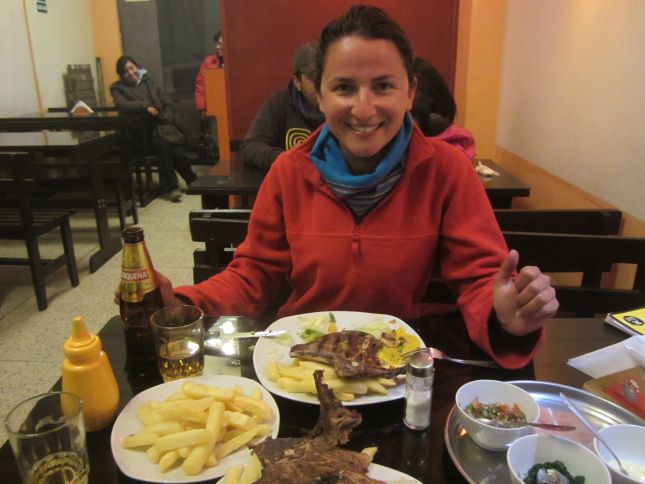 Tumi Hostal (40PEN/dbl, wifi, Jr. Cajamarca 243), where we stay, has spacious rooms and lets us park the bike inside the lobby. They also organize tours for apparently no fee. But the USP here seems to be that they serve hot coca leaf tea in the mornings. 😉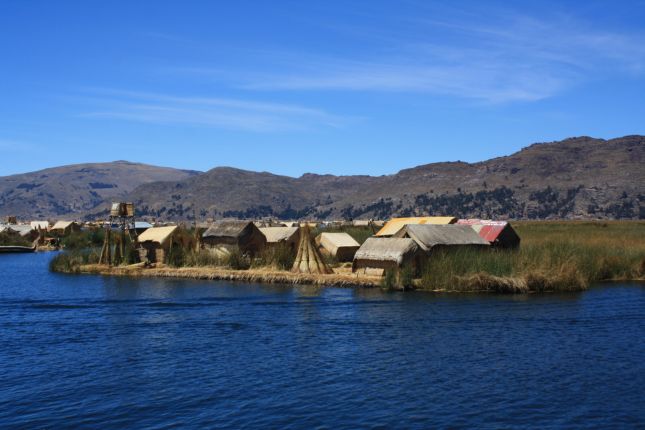 Through them, we book a lake Titicaca tour to the Islas Flotadas (Floating Islands), which are reed-bed islands created and inhabited by the indigenous pre-Incan Uros people. The pickups, drop-offs, boat trip and guide are well organized, it's informative and at 20PEN/pp, it's reasonably priced. It's interesting to see the ingenuity of yet another people and the eccentric way they live out here. However, the tour is – of course – very touristy and tries to turn you into a cash cow along the way, and the local inhabitants into circus exhibits.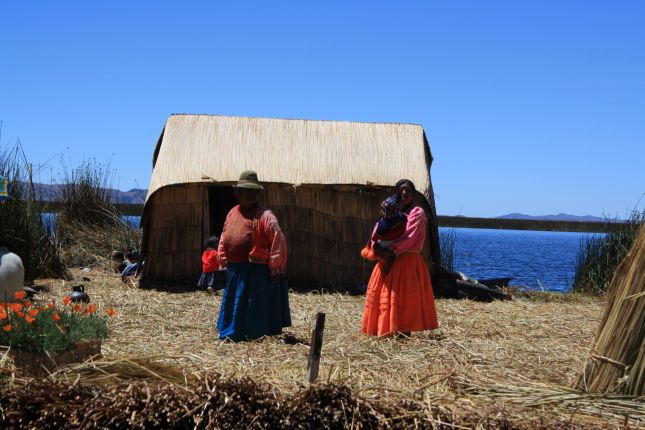 They spring the "option" of a 5 minute ride in their reed-boats on us for a "donation of your choosing". When handing the rowers a 20PEN (about 7USD) for the two of us they tell me I have to pay 20PEN for each! I don't of course – do they think money grows on reeds??) Needless to say this annoys me personally and it spoils the experience. No more tours, we promise ourselves.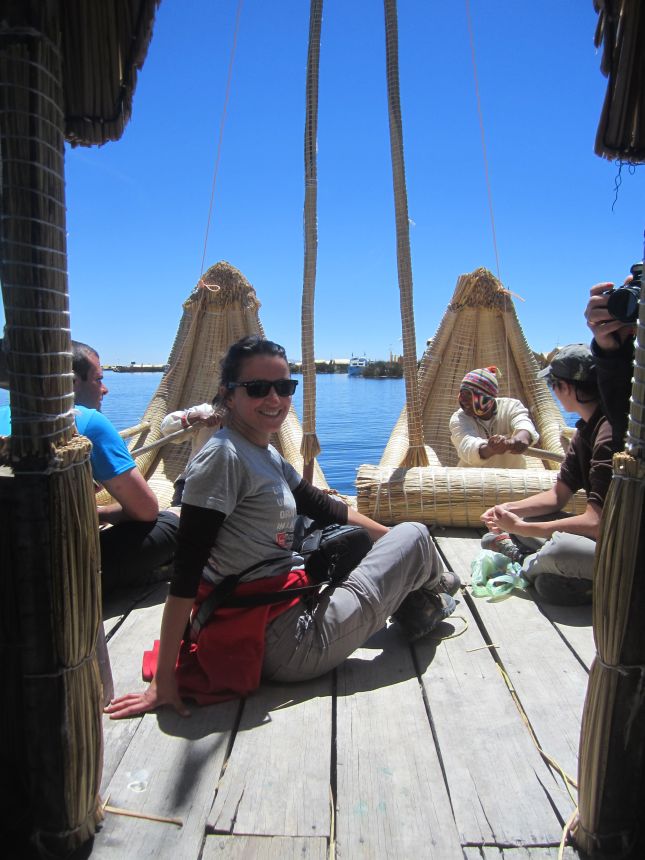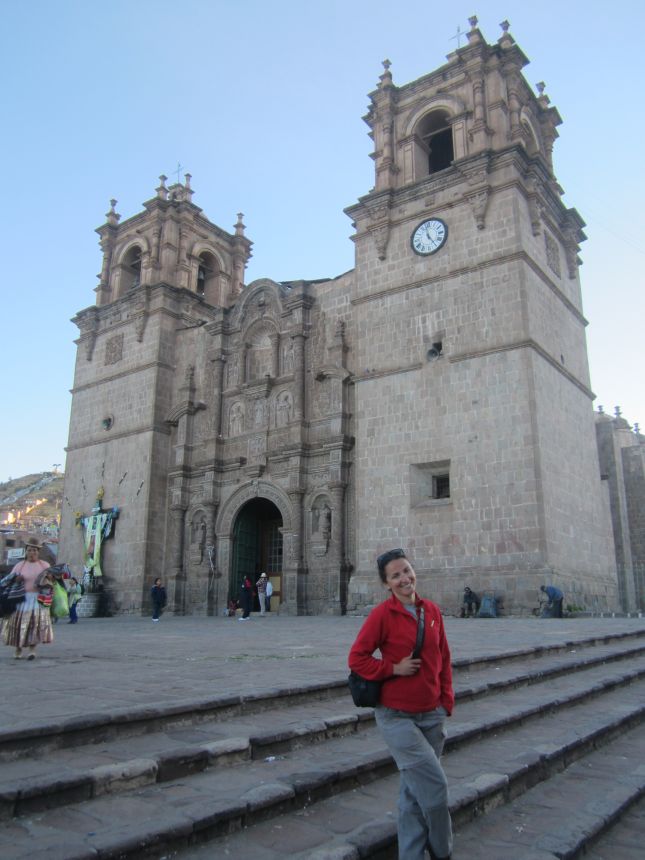 Nevertheless: Puno is a nice little town to walk around and people we encounter seem to be friendly and helpful. Not at all as scary as we'd expected after having read the "Dangers and Annoyances" sections of a few Peru travel guides. There is a nice central market and there are various interesting stores around selling things like nuts and chocolate, clothing and other stuff. I manage to finally find myself a good little pocket notebook to keep a better drive log in.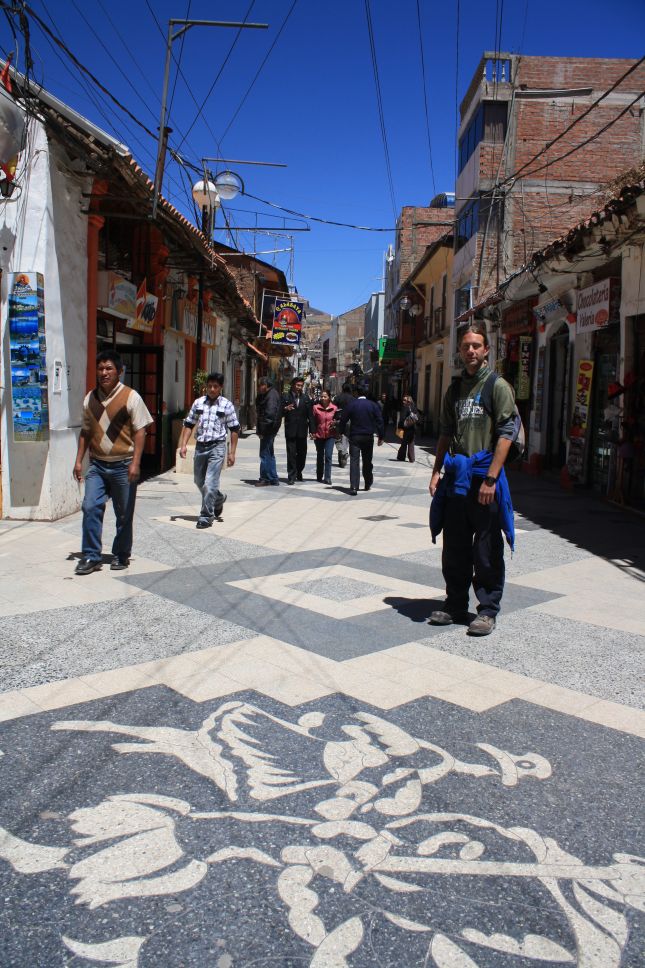 Puno is a warm welcome into the country for us and bodes well for the future. Our original plan is to buzz through Peru at speed, just visit some of the main attractions (notable Machu Picchu) and avoid the danger, but if it continues like this we might end up taking our time.